Dear Readers,
We are who we are because you are! This is the true meaning of Ubuntu. At Ifakara Health Institute, we are driven by five core values, all of which sum up to the spirit of Ubuntu: We are a transparent society; we take responsibility; we value integrity; we respect others; we take initiative; and we always do the right thing even if no one is looking.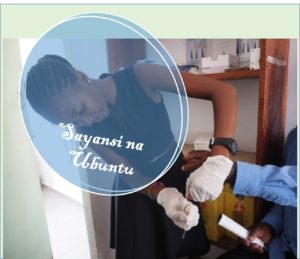 And so as a research institute, we seek to share our knowledge and findings with all of you, our people. Not merely in the traditional scientific journals, but also in the simplest of our lay languages. This way, we can ensure that share in our progress and challenges. That you may be the first to know from and about us. And that you may join us in the path ahead. In the words of Desmond Tutu, we are who we are because you are. And we do what we do because of you.
In the African spirit of human kindness, we are humbled to launch this blog as a platform for all of us to identify and address our priority health challenges. And we shall call it, Sayansi na Ubuntu, to mean Science and Humanness. By extension it means that our science bears the face of human kindness and is guided by high standards of human ethics. It also means that our science is primarily for the benefit, not of any individual scientist, but of society as a whole. In this same spirit, we look forward to a wonderful journey with all of you.
Sayansi na Ubuntu is co-edited by Fredros Okumu and Shekha Salum both at Ifakara Health Institute's Research Division