Ifakara Health Institute set to offer a unique post-graduate degree course in public health research: 
A unique masters' degree program is set to be offered by Ifakara Health Institute (IHI) in collaboration with Nelson Mandela African Institution for Science and Technology Arusha (NM-AIST), starting this year, 2017. The program, designed to fill gaps in public health research, has been under development for 3 years, and is accredited by Tanzania Council for Universities.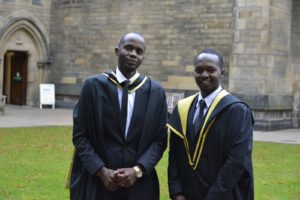 According to Dr. Kafuruki Shubis, the Head of IHI's Training and Capacity Building, this program courses will be conducted at IHI Training Centre, located in IHI's Bagamoyo branch. It is a two year program consisting of course work course work in the first year, followed by a second year of laboratory or field research.
This is unique program with a highly flexible curriculum that allows student to opt and graduate with specialization in any of its three majors. IHI says that the design and formulation of this course has been necessitated by the inadequacies in research skills and competencies among early-career researchers in Tanzania and elsewhere in Africa.
This course is designed to fill those gaps by offering direct contact and support within a research setting. Unlike many other post-graduate programs, all the teaching and learning of this program will be fully integrated within extensive world class research platforms. IHI's ultimate goal is to produce graduates with the breadth of knowledge and practical research training, who can confidently lead scientific innovation, research and development agenda in Tanzania and beyond.
The courses will be facilitated by internationally qualified senior researchers from local and international collaborating institutions including the Ifakara Health Institute, Nelson Mandela African Institute of Science and Technology, Swiss Tropical and Public Health Institute  (SwissTPH)– Basel Switzerland, the London School of Hygiene and Tropical Medicine (LSHTM), the Royal Dutch Tropical Institute (KIT), the University of Grooningen (UoG)– Netherlands and the National Institute for Medical Research (NIMR).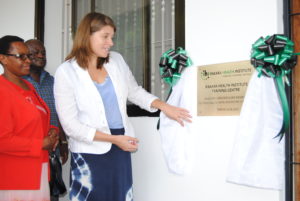 Our facilitators all have vast practical experience and knowledge in various fields of public health, and have attained international recognition in their areas of expertise.
The program is suitable for aspiring researchers, academicians, health program evaluators and health program managers with potential to provide students with extensive knowledge, subject-specific expertise, specialized and functional research skills and global network from a diversity of facilitators that are needed to further their career in public Health.  The program is open to candidates with appropriate first degrees in life sciences, social sciences. More details about the course can be obtained here.