How healthy is city life in Tanzania?
By Gemma Todd
At Ifakara Health Institute (IHI), we recognise the changing burden of disease and its geography. A team of researchers at IHI have been conducting analysis on urban health in Tanzania alongside the Institute of Health Equity, UCL, and recently completed a research report on 'Creating Healthy Cities'.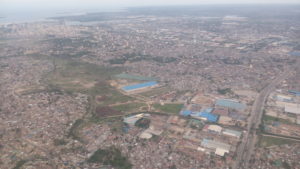 The report raises questions over urban-rural health inequalities, and applies a social determinants of health approach to understand this. Figures of the rate of urbanisation vary, depending on sources and the definition of urbanisation used; however, the latest national figures suggest that in 2012, 29-31% the population were living in urban areas (URT, 2015[1]).
The Report's key findings include the following: First, the numbers show that overall urban areas have better access to health services and preventative care, but there are inequalities across services and health outcomes. Not all health outcomes are better in urban areas and for all urban inhabitants. The results show a 2.7 years' difference in life expectancy based on residency: life expectancy in rural areas stood at 62.4 years whilst it reduced to 59.7 years for people in urban areas.
Maternal mortality is also higher in urban areas at 432 per 100,000 live births, compared to 336 in rural areas. In addition, the data shows, inequality is found within urban areas. City life seems to be 'healthy' for high-income groups and worse for particular diseases, with HIV prevalence, obesity, and diarrhoea being higher in urban areas.
The report secondly shows the use and value of using a social determinants of health perspective. The social determinants of health perspective sees' ill health and positive, or negative, health outcomes as linked to wider social systems, institutions and context. As we grow, live, work, and age, we connect to the physical and social environment of which impacts our health outcomes and the inequalities experienced.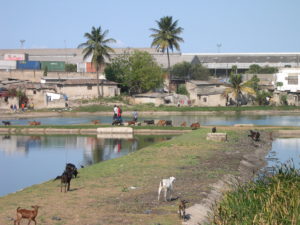 The use of this approach allows us to move beyond a focus on specific diseases and what the burden of disease is, by questioning why such health inequalities arise; who is at risk and why; and why life is more valued for some than others. For example, why is maternal mortality higher in urban areas when there is improved access to services? When women are more likely to delivery in a health facility and attend ANC sessions?
Is it a matter of improved data being needed to show who the women are that are giving birth or can we gather explanations by looking at the wider society and systems present in urban areas? Our health research can benefit greatly from applying a social determinants of health approach.
However, this report is only touching the surface and shows that more research is needed in Tanzania to build the evidence base of urban health outcomes. The full report is accessible online at: https://www.instituteofhealthequity.org/projects/%20creating-healthy-cities-in-tanzania
The writer, Gemma Todd is a Research Scientist at Ifakara Health Institute
[1] United Republic of Tanzania (URT), 2015. Tanzania in Figure, National Bureau of Statistics and Ministry of Finance, Tanzania.