Vacancy: IHI recruits Project Manager for malaria vaccine trial project in Bagamoyo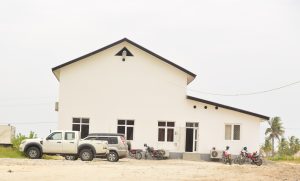 Ifakara Health Institute invites applications from suitably qualified candidates to fill the position of Project Manager in a malaria vaccine trial in Bagamoyo, Coast Region.
Note: The deadline for this application is August 18, 2017. Only shortlisted candidates will be contacted for interview.
Interviews will be held in Bagamoyo.
Malaria vaccine trial background
Plasmodium falciparum reticulocyte-binding protein homolog 5 is a promising candidate malaria vaccine. The vaccine has shown to be safe and inducing antibodies that block malaria parasite invasion of red blood cells in malaria naïve adults in the UK. IHI plans to evaluate this candidate vaccine in Tanzania to determine if it's safe and can induce protective antibody response in malaria exposed adults, young children and infants.
The project is funded by the MRC, UK and conducted by IHI in collaboration with the University of Oxford. The position arranges and oversees all clinical trial activities and plays a key role in assisting the PI in recruiting study participants. The position also works closely with the PI, other study staff, sponsors, monitors and the institution, to support and provide guidance on the implementation of the study protocol.
Get more details about this job vacancy here: Project Manager – Bagamoyo