IHI talents showcase innovations at global challenge in Denmark
(Dar es Salaam. August 20, 2017) Four Tanzanian talents, including two Ifakara Health Institute (IHI) researchers, were among 1,000 global minds that convened in Copenhagen, Denmark last week to present their innovative ideas on how to achieve Sustainable Development Goals (SDGs).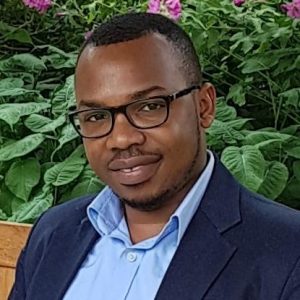 According to a health news website, medicoPRESS.media, IHI's Dr. Frank Kagoro (pictured) and Dr. Lameck Luwanda joined , Dr Jane Sempeho, of AMREF and Mr. Prince Tillya of Creative Inter Traders joined innovators from around the world in the Danish capital on August 13 for an innovative challenge funded by UNLEASH and Deloitte.
UNLEASH is a global innovation lab that aims at bringing together people from all over the world to transform 1,000 personal insights into hundreds of ideas, and build lasting global networks around the SDGs. The talents are expected to form teams to explore real-life challenges before defining specific problems and coming up with preliminary solutions.
Their solutions will be tested, with leading experts and company partners, then refined, and ultimately presented to peers and panels of judges and mentors, Dr. Kagoro told the news website in an interview ahead of the forum.
'Talents must be mobilized'
At the end of this rapid-fire innovation process, each team of talents has a draft SDG solution, implementation plan, and presentation – getting them ready for Aarhus—a city in Denmark on the Jutland peninsula's east coast, the news website says, adding:
"The UNLEASH founders believe that talents must be mobilized in order to achieve SDGs. Harnessing the next generation of leaders will be critical if this is to be possible – they bring fresh perspectives, open minds, different values, tech savviness, and an appetite for disruption."
Dr. Kagoro, currently a student at the University of Oxford, in the UK studying an MSc in International Health and Tropical Medicine, told MedicoPRESS.media that his idea is based on the Global Health Information Technology (IT) Hub for Monitoring, Response to Antimicrobial Resistance and Epidemics.
He believes that towards the year 2030, we need robust surveillance and support systems to measure and understand the burden of antimicrobial resistance and epidemic threats. "Leveraging the opportunities offered by innovation in IT and crowdsourcing, this burden can be measured to inform strategies for control and elimination,'' he said.
And for Dr. Luwanda, who previously worked at IHI and currently is also at Oxford University, said the shortage of health personnel in rural settings in developing countries is what he wants to solve.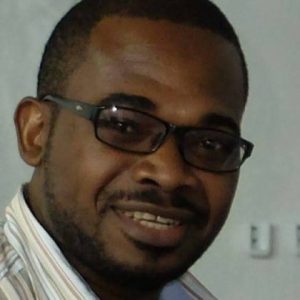 "Many medical doctors in Tanzania prefer to work in urban areas and therefore rural settings have fewer doctors. In addition, research has shown that many health workers from Africa have migrated to the developed world to look for a better salary and better working conditions," he told MedicoPRESS in a separate interview ahead of the forum.
He believes that many medical doctors prefer to work in urban areas because they can work in different hospitals or health centers for extra income because of low salaries.
"Most of these medical doctors and other health personnel like nurses and midwives own a personal computer and they have access to the internet through their smartphones," he said. "My idea is to make a training package to add new skills about internet business to all health professionals which will help them to increase their income."
This way, he said, I hypothesize that many doctors and other health personnel who prefer to live in urban areas for financial benefits would easily live in the rural areas where they are needed most and retention within the country will increase.
The other two Tanzanian talents
Dr. Jane Sempeho, a medical doctor working with Amref Health Africa based in Kilindi, Tanga, presented her work on Access and Utilization of health services.
She told MedicoPress, "I am very much interested in access to health care in Tanzania; as it is still a challenge (not to mention the challenges we see every day on access in the place where I work) hence I decided to come up with an innovation on the access."
And for the entrepreneur, Prince Tillya, whose innovation is on the food theme; he says, "We will go to co-create sustainable solutions which will further the 2030 agenda."
#