(Dar es Salaam, September 14, 2017). Scientists at Ifakara Health Institute (IHI) have recently adapted a method for identifying tuberculosis (TB) transmission hotpots using a new technique that could revolutionize the way we estimate transmission of airborne diseases.
The novel approach showed prisons to have the highest annual risk of TB transmission followed by public transport, particularly among drivers in Dar es Salaam. The scientists now urge authorities to target public health interventions against TB transmission on those locations.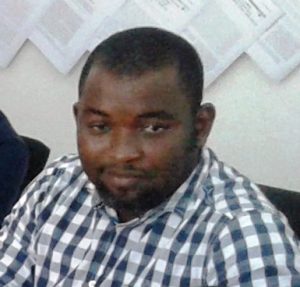 In a study, entitled 'Tuberculosis transmission in public locations in Tanzania' published in the Journal of Infection recently, IHI Research Scientist Jerry Hella (pictured) and his nine colleagues say a novel approach used to identify the hotpots can be useful in executing targeted interventions.
In a year, the risks of TB transmissions were highest among prison inmates (41.6%) and public transport drivers (20.3%), according to the research findings published recently in the Journal of Infection. Other scientists in TB research and modelling of infectious diseases who participated in the study are: Carl Morrow, Francis Mhimbira, Samuel Ginsberg, Nakul Chitnis, Sebastien Gagneux, Beatrice Mutayoba, Robin Wood, and Lukas Fenner.
Lower transmission locations
Lower transmission risks were found in central markets (between 4.8% and 0.5% for traders and their customers, respectively), public transport – passengers in particular (2.4%), public schools (4.0%), nightclubs (1.7%), religious buildings (0.13%) and social halls (0.12%).
The scientists collected indoor carbon dioxide data from markets, prisons, night clubs, public transportation, religious and social halls, and from schools.
The collected carbon dioxide data can be used to estimate the proportion of re-breathed air from other people in a confined space such as cars and rooms, and after using mathematical modeling, an estimate of the annual risk of TB transmission at each location is made.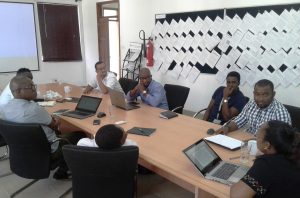 The researchers say, the modeling of the risk of TB transmission in important public locations by using the novel approach could inform and shape future public health interventions aimed at reducing TB transmissions.
"This approach can guide identification of TB transmission hotspots and targeted interventions to reach WHO's ambitious End TB targets," Hella says.
How one can catch TB
Tuberculosis is caused by Mycobacterium tuberculosis (Mtb) bacteria – currently among the leading causes of death in the world. TB is particularly a threat in sub-Saharan Africa region, which has the largest human immunodeficiency virus infection epidemic.
TB is an airborne disease transmitted from one person to the next when an uninfected individual breathes in air containing Mtb exhaled from an infected person. Upon entry, the immune system will try to stop the bacteria from causing a disease by containing the bacteria in parts of the lung using specialized cells. At this stage, the bacteria has been successfully transmitted from one person to the next causing what we call TB infection.
If the immune system is weak for one reason or the other due to malnutrition, HIV/Aids, or old age, the bacteria will override the defence created by the immune system and cause the TB which is characterized by productive cough, night sweats, fever and weight loss. Luckily, the disease is treatable with medications which the government and development partners provide free of charge.
One quarter of the world's population is estimated to be infected with M. tuberculosis, but active disease has not yet developed. Several conditions such as diabetes mellitus, malnutrition, and smoking are known to increase the risk of progressing from latent M. tuberculosis infection to active TB, but HIV-induced immunodeficiency is by far the most important risk factor. #
The link to the summary of the article in the journal: http://www.journalofinfection.com/article/S0163-4453(17)30227-X/fulltext