Leadership: IHI scientist to sit in TanEA board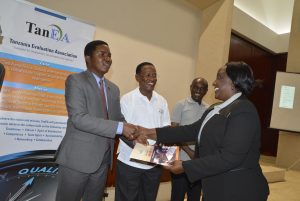 The Tanzania Evaluation Association (TanEA) has selected Ifakara Health Institute (IHI) research scientist, Dr. Ester Elisaria, to sit in its Board effective September 21, 2017. Dr. Elisaria, a scholar in nutrition, public health and epidemiology, was selected by the TanEA annual general meeting at the Julius Nyerere Convention Centre in Dar es Salaam last week.
The IHI scientist, who has great knowledge of working with international organisations including UNICEF, AMREF international, and Curtin University in Australia, will serve the TanEA's 13-member Board for the next three years with an option of re-selection at the end of the tenure.
Dr. Elisaria (pictured) holds a B.Sc. in Home Economics and Human Nutrition from Sokoine University of Agriculture (Sua) in Tanzania, an M.Sc. in Nutrition and Public Health Epidemiology from Wageningen University in the Netherlands; and a PhD in Public Health. She also holds a certificate in Basic and Advanced Epidemiology from Harvard University.
Learn more about this public health scholar here: http://ihi.or.tz/staff/dr-ester-elisaria/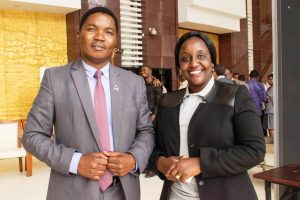 TanEA in a nutshell
TanEA is a voluntary organization of professional evaluation practitioners established in 2005 and fully registered in 2009 to promote and improve monitoring and evaluation standards in the country. The association was a result of a series of inspirational conferences on evaluation and development organised by the African Evaluation Association (AfrEA) in 2002, 2004 and 2006.
The Board which Dr. Elisaria will be sitting, has the mandate of serving TanEA members in urban and rural areas by creating conducive working environment for the monitoring and evaluation practitioners to excel in the provision of services.
TanEA exists to promote and strengthen evaluation practices in Tanzania through capacity building, advocacy, professional development and networking. The association boasts as "leading association on quality monitoring and evaluation in Tanzania."
Learn more on TanEA here: http://www.tanea.or.tz/default.asp