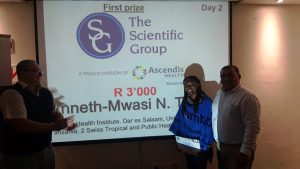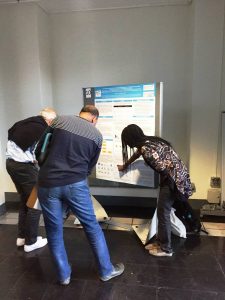 A young scientist with Ifakara Health Institute (IHI), Anneth-Mwasi Tumbo, who is currently undergoing postgraduate studies in Switzerland, has emerged the first prize winner in the poster presentations at the international immunology workshop held in Cape Town recently.
The workshop, under the theme: "Host Directed Therapeutic Strategies for Infectious Diseases," was organized by the International Center for Genetic Engineering and Biotechnology (ICGEB) and mainly sponsored by the South African National Research Foundation.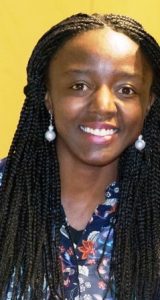 Anneth (pictured right) joined young Immunologists from Africa and elsewhere who got the opportunity to meet senior established scientists from different research centers worldwide at the Protea Hotel Cape Town Waterfront Breakwater Lodge, South Africa, from September 18-21.
"I got an opportunity to discuss with the organizers (and other scientists) the possibility of them visiting our institute to see possible areas of collaboration and some of them showed interest in providing training, if invited. I really hope we can take this up, for example it will be great to invite these speakers in future IHI boot camps or symposia where other young scientists can benefit from their expertise," she wrote to her supervisor, IHI's Dr. Francis Mhimbira, on winning the prize.
This is what Dr. Mhimbira had to say. "This is super good news. Congratulations for this achievement. You have made IHI proud." Dr. Mhimbira is the Head of the Interventions and Clinical Trials Department at IHI.
About the ICGEB
The ICGEB is an international, nonprofit research organization. Established as a special project of UNIDO, it became fully autonomous in 1994 and now counts over 60 Member States.
The International Centre for Genetic Engineering and Biotechnology provides a scientific and educational environment of the highest standard and conducts innovative research in life sciences for the benefit of developing countries. It strengthens the research capability of its Members through training and funding programmes and advisory services and represents a comprehensive approach to promoting biotechnology internationally.
The Centre is dedicated to advanced research and training in molecular biology and biotechnology and holds out the prospect of advancing knowledge and applying the latest techniques in the fields of: biomedicine, crop improvement, environmental rotection/remediation, biopharmaceuticals and biopesticide production.
With Components in Trieste, Italy, New Delhi, India and Cape Town, South Africa, the Centre forms an interactive network with Affiliated Centres in ICGEB Member States. ICGEB is part of the United Nations System. #