RTS'S Malaria Vaccine; Tanzania Must Be Proud!
The WHO African region has recently announced the beginning of a pilot malaria vaccination programme in Africa. The pilot will be implemented in three countries namely Ghana Kenya and Malawi. RTS'S malaria vaccine is indeed the first malaria vaccine to have reached at this stage. Of course, there are other malaria candidate vaccine at different levels of development and research.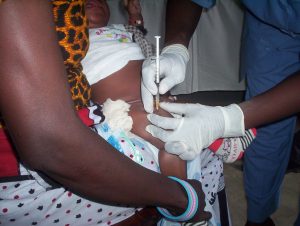 As I was reading the WHO statement on piloting RTS'S malaria vaccine, my memories went back seven years ago when I began my research career at Ifakara Health Institute, Bagamoyo research site. This was the time when a phase three of the RTS'S malaria vaccine trial was on going at Ifakara Health institute in Bagamoyo and at NIMR Korongwe. The phase three of a vaccine trial is an important stage to generate evidence in a large population which will be used to decide on whether the vaccine should be registered and ready to be rolled out. It was findings of this phase three assessment that informed WHO on the decision to pilot RTS'S malaria vaccine trial. Tanzania was among the seven countries which participated during in the phase three of this vaccine trial.
The experience in Bagamoyo was unique enriching and memorable. The community was cooperative and supportive in all research related activities. RTS'S malaria vaccine trial project became popular among residents of Bagamoyo to an extent our institute was referred as the "malaria people". Back to the research team at the institute, undisputed high level of commitment among all working in the project was always demonstrated. The project was real taken at heart to generate not only high quality data but also good clinical care among volunteers who participated in the trial as well as other community members in Bagamoyo. Indeed, high level good clinical practice.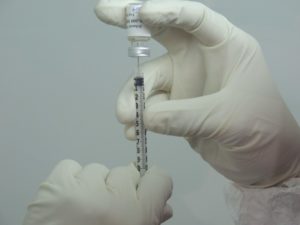 The decision by the WHO to pilot malaria vaccine programe has been well received among scientists, clinicians and stakeholders across the board. I congratulate and believe in the courage of mothers and parents who consented for their children to participate and made this trial possible. For the team of scientists at Bagamoyo and Korogwe there must be a feeling of fulfilment and pride over their contributions in getting at this stage. The work also allowed the building of internationally recognized facilities and skilled staff that will continue to contribute in finding solutions to other important health issues in the country and beyond. Our leaders and all stakeholders working in malaria should also be proud of these achievements in our country. .
The Pilot stage is important for generating early effectiveness and experience in implementation of the malaria vaccine approach to control malaria in the real life situations of various countries.
It is important to mention that, the malaria vaccine will not replace other preventive measures such as insecticide treated nets, spraying indoor walls with insecticide and preventive medicine for pregnant women, under-fives and infants, but rather complement these proven approaches towards achieving the 2030 malaria elimination goal.
Vaccines have been proven to significantly contribute in prevention of diseases. In the future, the success of malaria vaccine will depend on a number of factors which are relevant to vaccination programe. First, the healthcare systems and its preparedness to procure, maintain cold chain and distribution of vaccines to intended facilities. A weak healthcare system might indeed compromise the effectiveness of a vaccine. Second, it will depend on willingness of the community to complete all vaccine schedules and strategies to maximize coverage. Third, it will depend on social and cultural dynamics which surrounds vaccination among community members.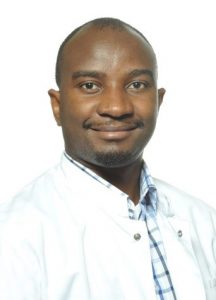 Upon full scale up, Tanzania must be well prepared to continue her full engagement in the fight against malaria by scaling up proper and tested interventions which will facilitate acceptance and maximum coverage in the community. For those us still working in Ifakara Health Institute, we'll continue to develop and test new tools including improved vaccines to ensure that malaria is completely defeated in Tanzania and Africa as whole as soon as possible.
About the Author
Dr. Frederick Haraka is a clinical epidemiologist and a research scientist working for Ifakara Health Institute (fharaka@ihi.or.tz)
++Read more on IHI's current work on Malaria Vaccines and meet Africa's Top Vaccine Trialists
++Visit our Interventions and Clinical Trials Department to learn about all our work on Vaccines, Drugs and Diagnostics for Malaria, TB, HIV and other Infections
++Visit IHI's Clinical Trials Facility, to discover new opportunities for partnership