(Dar es Salaam) Partners in a study dubbed Calcium Supplementation on Pregnant Women met for four days in Dar es Salaam from January 22-25 2019 to exchange experience and discuss how best the project can be implemented in Tanzania. The partners from India, the US, Argentina, Switzerland, Nigeria and the host, Tanzania, were also taken to study sites in Tanzania – specifically public health clinics based in Dar es Salaam – to witness first hand how trials were being made in the actual settings.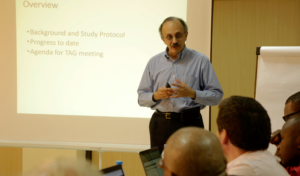 Ifakara Health Institute (IHI) hosted the event, including a Technical Advisory Group (TAG) meeting, on January 24 2019 at the Muhas conference hall.
The partners discussed the Indian implementation approach and experience, where the study is already on, highlighting challenges and how best those challenges  could be addressed when the project officially kicks off in Tanzania.
The TAG members joined the meeting and provide their advice on the third day. The TAG members were drawn from the International Centre for Diarrhea Disease Research of India, Institute for Clinical Effectiveness and Health Policy (IECS) of Argentina, World Health Organization of Switzerland and Ondo State University of Medical Sciences of Nigeria.
About the project: Calcium supplementation on pregnant women
This is a trial-based study funded by the Bill and Melinda Gates Foundation. It intends to generate evidence for decision-making on the potential non-inferiority of a lower dose of calcium in preventing preeclampsia and preterm birth. The study also seeks to understand the accessibility, uptake and adherence to the WHO recommended 1500mg calcium supplementation among pregnant women in Tanzania.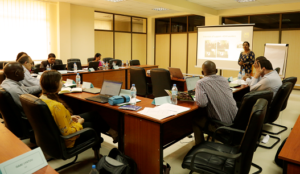 During trials planned to last 42 months, researchers will administer a lower dose of calcium supplements – only 500mg instead of 1500mg recommended by the WHO – hoping that it would do the job done by the full dose. The overall aim of the initiative is cutting down the cost from approximately TZS 1500 to only TZS 500 per day and reducing the burden of taking more pills.
The study is being undertaken parallel in India and Tanzania by Ifakara Health Institute, Muhimbili University of Health and Allied Sciences (Muhas), Harvard University, Africa Academy for Public Health and St. John's Research Institute.
Learn more about this study in the project summary: Calcium Supplementation on pregnant mothers. #