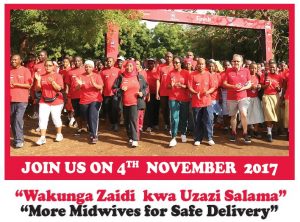 AMREF and partners will host a charity walk to raise funds for a campaign dubbed, "More Midwifes for Safe Delivery". The 4-km charity walk will be at the Green Grounds Oysterbay, Dar es Salaam on November 4.
Find more details on how to register and participate in the  fliers.
You can't miss this charity walk!
Wellness and charity are like twins!