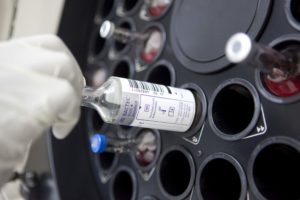 The Ifakara laboratory was established to support laboratory based research activities at the branch, and is a component of IHI-Laboratories, alongside our lab facilities in Bagamoyo branch.
It provides laboratory based technical support to all projects within IHI, in the fields of HIV care and treatment, HIV research, public health entomology and water sanitation and hygiene research.
The lab also supports work on arbovirus research such as studies on Rift valley fever virus, and other arbovirues. There is a large portfolio of laboratory analyses done to support the public health entomology unit.
Examples include: species identification of disease-transmitting mosquitoes, analysis of mosquito host blood sources, PCR and ELISA based detection of malaria parasites in mosquitoes, infra-red spectroscopy to determine age and species of malaria mosquitoes, and analysis of molecular basis of insecticide resistance.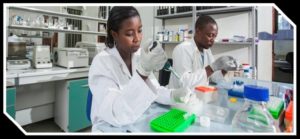 The Ifakara laboratory has optimal resources capable of analyzing hundreds of thousands of samples per year. The laboratory resources include well trained laboratory scientists and advanced analytical equipment for providing timely and high quality services both at institutional and national level.
Services provide in support of our interventions and clinical trials team, as well as the chronic diseases care and treatment centre include: Viral load analysis, CD4 counting, genomic sequencing, early infant diagnosis and full blood counts, and cell sorting and analysis.
The laboratory has sufficient cold-chain facilities currently supporting the long-term storage of for our bio-bank of plasma and blood samples.
Key Contacts: