(Melbourne) Ifakara Health Institut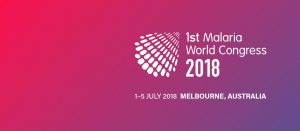 e (IHI) was represented by three scientists to the inaugural Malaria World Congress in Melbourne, Australia.
Research scientists, Dr. Gerry Killeen and Nancy Matowo took to the podium to present while IHI science director, Dr. Fredros Okumu gave a video talk.
This is part of her PhD research project focuses on engaging farming communities and local public health officials in the management of insecticide resistance in malaria vectors, in Kilombero and Ulanga districts, southern Tanzania.
"It was a great opportunity to meet and interact with senior scientists from the malaria field," she notes.
Dr. Killen chaired some plenary sessions and Dr. Okumu gave a talk under the sessions "Tools for interrupting transmission and surveillance & Integrated Control of Vector-Borne disease" and "Residual malaria transmission & Mass drug administration for elimination".
About the 1std Malaria World Congress
A major gap in the malaria response landscape is the absence of a forum where representatives of the entire malaria world can meet. The key aim of the inaugural World Congress on Malaria was to unify and energize the broader malaria community around a common sense of purpose, including one that links malaria with the wider global health and human development goals of Universal Health Coverage and the Sustainable Development Goals.
Organizers believe that together the players and other supporters can learn from each other, plan for the implementation of cross sector strategies and galvanise the effort for the eradication of malaria.
Learn more about the MWC from the original source of the info here. #