Dar es Salaam. Ifakara Health Institute (IHI) is a Grand Challenges Explorations winner, an initiative funded by the Bill & Melinda Gates Foundation.  Ms. Zawadi Mageni, a Research Scientist at IHI, will pursue an innovative global health and development research project, titled "Engaging local shopkeepers to enhance last-mile delivery of essential medical supplies in hard-to-reach areas." 
Read the press release in full here: Grand Challenges Explorations Grant press release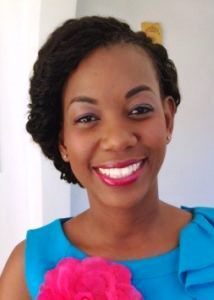 Grand Challenges Explorations (GCE) supports innovative thinkers worldwide to explore ideas that can break the mold in how we solve persistent global health and development challenges.  Ms. Mageni's project is one of 51 Grand Challenges Explorations Round 19 grants announced on November 14, 2017  by the Bill & Melinda Gates Foundation.
To receive funding, Ms. Mageni (pictured) and other Grand Challenges Explorations winners demonstrated in a two-page online application a bold idea in one of four critical global heath and development topic areas.  The foundation will be accepting applications for the next GCE round in February 2018.
The project will assess the last point of delivery by the Medical Stores Department (MSD) where stock is delayed before delivery to remotely located health centers, update a map of health centers and inventory of medical supplies respectively; create a database of reputable local shopkeepers for the last-mile delivery and determine the potential of using local shopkeepers to deliver essential medical supplies in hard-to-reach health centers.
Using the web-based GIS database, the project will monitor the timely delivery of the essential medical supplies in hard-to-reach health centers. #