(Dar es Salaam) IHI and partners hosted a half day event Tuesday July 3 2018 during which public health stakeholders engaged and witnessed the official launching of a project which seeks to analyze the conditions under which impact assessments are an effective regulatory mechanism to mitigate negative externalities from extraction activities.
The extraction of natural resources such as minerals, oil and gas affects public health, ecosystems and society in producer regions. The project, 'Health Impact Assessments for Engaging Natural Resource Extraction Projects in Sustainable Development (HIA4SD) project' aims to ultimately mitigate the negative e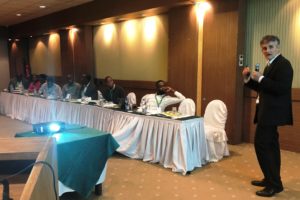 xternalities from extraction activities using impact assessments just focusing on health.
The research project is expected to generate a sound evidence-base at the national and local level on strengths and limitations of current impact assessment practice in engaging natural resource extraction projects to work towards health-related targets of the Sustainable Development Goal (SDG) 2030 Agenda.
Similar projects will be implemented in three other African countries: Ghana, Burkina Faso and Mozambique. The project's funding partner is the Swiss Agency for Development and Cooperation (SDC) through the Swiss Program for Research on Global Issues for Development (R4D).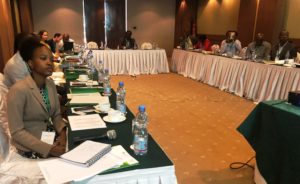 The Assistant Director in the Department of Policy and Planning, Ministry of Health, Tumainieli Macha, launched the HIA4SD project in Dar es Salaam. In his remarks, Macha reaffirmed the Ministry's support for the project due to its importance on natural resource governance for sustainable development. #