Homestead Agriculture, Nutrition and Health Project in Rufiji District, Tanzania

This is a nutrition-sensitive homestead food production project in Rufiji, Tanzania, dubbed HANU.  The project is conducting an integrated, gender-sensitive, agriculture, nutrition and health intervention with the goal of improving the nutrition and health of children and women in rural Tanzania.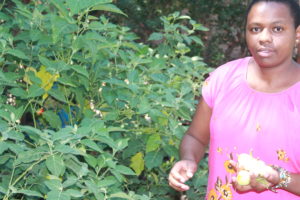 The project is addressing child under nutrition by tackling the underlying causes. The Agricultural Extension Workers and Community Health Workers have been trained to guide households on best farming practices for the cultivation of nutrient-rich crop varieties and homestead livestock production. The primary targets of the project are women and children in rural households.
We expect that participation in the intervention would lead to increased home food production, improved diets and nutrition of vulnerable household members, improved health behaviors, and empowerment of women. Long-term impacts could include lower levels of childhood infections and mortality, and higher levels of optimal child development. The project will occur in 5 villages under Rufiji DSS.
Lead Scientists: