Determining the effectiveness of wash interventions to reduce health vulnerability to Climate Change in Tanzania.

Climate change combined with inadequate WaSH will result increases in WaSH related diseases such as diarrhoea and specifically cholera in Tanzania. Proactive climate resilient WaSH interventions are the best approach to protect future public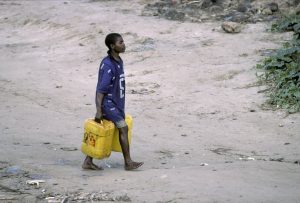 This project aims at observing existing WaSH interventions to determine the relationships between water quality and short-term variability in weather conditions and the relative ability of these WaSH interventions to protect human health against climate change impacts in Tanzania. The proposed longitudinal cohort observational study will be conducted across three sites from different climatic regions in Tanzania; coastal Dar es Salaam, South East wet Kilombero District, Morogoro Region and northern dry Kondoa District, Dodoma Region.
Existing WaSH interventions of different water sources will be monitored: piped treated surface water, piped bore water, bores with pumps, open wells and household level water treatment and its contribution in protecting human health against variations in short-term climate variability impacts in Tanzania.
Lead Scientists:
Partners
Ministry of Health Community Development, Gender, Elderly and Children (MoHCDGEC) Tanzania
World Health Organization
Funders
World Health Organization
Department for International Development (DFID)