IHI prides itself on its high levels of engagement with the communities it works with. We believe that it must explain to patients on clinical trials not only what it is doing, but also why, and how the work might benefit the community. We focus heavily on building new ties with rural and remote communities, as much as with urban areas. This way, have built a very special long-term relationship with rural and urban communities in Tanzania, who are by all means our main stakeholders.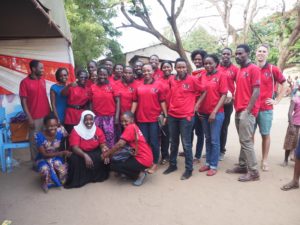 We have maintained a wonderful working relationship with all rural and urban communities in Tanzania, and all other paces where we work. We have an active community advisory board in In addition, we work closely with the leadership of all study communities in Ifakara, Dar es Salaam and everywhere else where we work. At each Branch, we have dedicated Research and Public Engagement Coordinators, who manage our linkages with the communities and ensure that our research remains ultimately responsive to the needs of these communities. Bagamoyo branch to support our clinical trials.
Additional community engagement activities are constantly held at different branches to ensure we remain effectively responsive to community needs, adhere to acceptable ethical requirements and communicate our work to the leaders and th people we work with.
In recent years, IHI has established a fully functional knowledge management division, to support our policy translation efforts, data archiving, and community engagement efforts.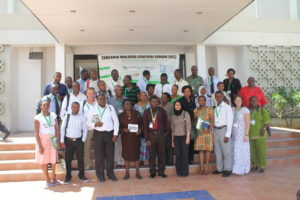 Our scientific findings are regularly published in renowned peer-reviewed journals, and our researchers regularly participate in local and international scientific conferences to learn and engage beyond our regular systems. There is also a strong emphasis on public outreach, and both community members and local health officials are regularly briefed on the research progress at IHI through formal feedback sessions. For example, each year, we host the Tanzania National Malaria Forum, and participate in various meetings hosted by Ministry of Health and Social Welfare, to update stakeholders on new findings, and to discuss how to improve current practices
Our work can only have health impact if it reflects the key health problems of the communities we serve and if we engage closely with research users. That is why we involve relevant community representatives, local and national government and other implementers of health programs in the design and implementation of our work. Our research priorities are guided by the key issues that lead to a high disease burden in the Tanzanian population.
Key contacts:
Lead advisors on public engagement and partnerships: Prosper Chaki & Omar Juma
Research & Public Engagement Coordinators:
Dar es Salaam Branch: Donat Shamba & Rashid Khatib
Ifakara Branch: Faraji Abilahi & Marceline (Lina) Finda
Bagamoyo Branch: Omar Juma & Catherine Mkindi