To many early-career scientists and health professionals, Ifakara Health Institute is not merely an employer, but a platform for the brightest and grittiest individuals to come and develop life-changing careers in health and sustainable development. Here you will have all the support, the flexibility and the opportunities you need to identify, investigate, and address our people's priority health needs. And believe it or not, you will have great fun in this league of extraordinary ladies and gentlemen.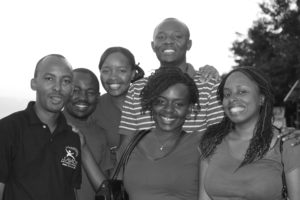 We are a leading research organization in Africa, with a strong track record in developing, testing and validating innovations for health. Driven by a core strategic mandate for research, training and services, the institute's work now spans a wide spectrum, covering biomedical and ecological sciences, intervention studies, health-systems research and policy translation. In recent years, IHI has greatly enhanced its efforts in advanced research and training. This process has allowed us to significantly improve our research outputs and expand career development opportunities for young researchers in Tanzania and beyond. The current demographics of our research staff, with a median age of <40, and their scientific productivity are a testament to this potential. We currently generate over 150 peer-reviewed scientific publications per year, and a growing number of patent submissions. IHI also has a strong training program, with our students registered in partner universities in Africa, Europe and the Americas. We graduate more than 10 Masters and 4-6 PhD graduates annually.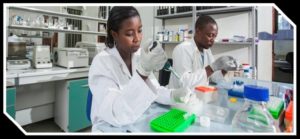 Our researchers and students win 4 – 6 career-advancement fellowships each year, and making IHI among the most attractive for early-career heath researchers. Our competitiveness is also evident in a growing number small and medium sized research grants awarded to our staff. Our scientists regularly participate in national and international consultative and advisory groups to inform local and global health policy, across all levels, and we have an increasingly broadening regional and global footprint. Moreover, a significant number of IHI scientists now demonstrate the courage, leadership and drive to pioneer new research, as demonstrated by our recent endeavours to test second generation malaria vaccines, where we boldly became the first African site to safely and effectively test a live sporozoite vaccine on human candidates. At IHI, you will have all the support, flexibility and opportunities to identify, study and address some of the greatest global health challenges.