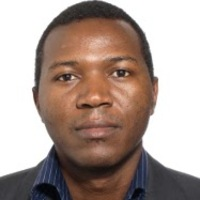 Dr. Amos Muhunda Nungu is the acting Director General of the Tanzania Commission for Science and Technology (Costech). His previous roles include being the Assistant Director in the Directorate of Science, Technology and Innovation in the Ministry of Education, Science and Technology; and Head of India at the Tanzania Centre of Excellence in ICT at Dar es Salaam Institute of Technology.
Dr. Nungu initiated, managed and participated in many projects, including those under the European Union (FP7 & H2020), the Swedish International Development Cooperation Agency (Sida) and the Norwegian Agency for Development Cooperation (Norad). He has been involved in various initiatives in Tanzania and abroad, worked with various local and international organizations. He has published widely as well as given talks in various forums.
He held various managerial and professional responsibilities, including serving as member in various boards and councils in the country such as Muhimbili University of Health and Allied Sciences, and Mbeya University of Science and Technology.
Dr. Nungu holds a PhD and MSc degrees in Information Technology (Communication Systems) from the Royal Institutes of Technology (KTH) – Sweden; and a BSc. in Computer Science from the University of Dar Es Salaam. #
Projects