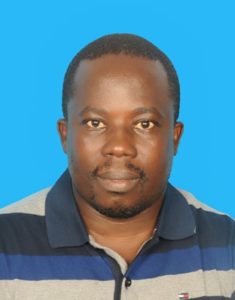 Paul Kazyoba
Board Member
Paul Erasto Kazyoba (Ph.D) is Chief Research Scientist and Head of Health Innovations and Technology Transfer at the National Institute for Medical Research (NIMR). He is actively involved in research activities focusing on medicinal chemistry (drug discovery), field validation of new in vitro diagnostic technologies, application of nanotechnology in solving public health problems and health system strengthening projects.
Over the last five years, he has been leading projects on the discovery of anti-mycobacterial compounds from medicinal plants, development of convenient in vivo assay models for pharmacological evaluation of natural products and new drugs against mycobacterium species. He has also led projects on exploitation of nanotechnology in addressing public health concerns associated with the use of heavy metals and microbial contaminated fresh waters in the mining areas and strengthening of the country's capacity to identify and address gaps and/or bottlenecks that affects implementation of various health interventions.
Dr Kazyoba serves in several institutional committees within and outside NIMR which adds up to his leadership skills. He is a member of the Public Health and Medicine Advisory Committee of the Commission for Science and Technology (Costech).
Dr Kazyoba started his career in 2007 as a Postdoctoral Fellow in the School of Pharmacy at Tshwane University of Technology, Pretoria, South Africa. He thereafter joined the Institute of Traditional Medicine, Muhimbili University of Health and Allied Sciences (Muhas) as a Research Fellow. In November 2012, he left Muhas to join NIMR as Chief Research Scientist. #
Projects