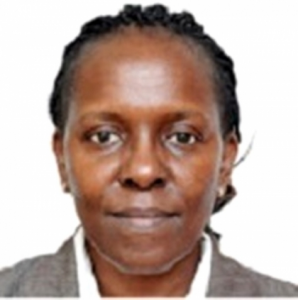 Sylvia Kaaya
Board Member
Prof. Sylvia Kaaya (MD, Dip. Psych, MScMed, PhD) in her capacity as Professor in the Department of Psychiatry and Mental Health at Muhas, has been centrally involved not only in the training of undergraduates and graduate students, but also developing interventions for recognition and treatment of common mental disorders, specifically major depression, using core problem solving and cognitive behavioral therapy components, for delivery by trained non-mental health professionals and lay counselors.
She has also developed and evaluated socio-cognitive theory school-based interventions for sexual health and prevention of HIV/STIs targeting young urban adolescents in Tanzania. Using data collected from participatory research with urban and rural young persons, she developed adolescent sensitive booklets on puberty accredited by the Ministry of Education and Vocational Training for use in primary schools.  A similar booklet based on field evidence is forthcoming focusing on preventing alcohol misuse in school-based and out of school older adolescents.
Her research interests focus on both interventions to reduce HIV transmission risks linked to risky sexual and drug use behaviors in young people as well as understanding and reducing depression comorbidity in perinatal women living with HIV disease. These experiences have contributed to more than 80 publications in peer reviewed journals and book chapters. The knowledge have also assisted in developments towards better understanding of social determinants of adolescent wellbeing, mental disorders in adults, and consideration towards the development of indicators for clinical outcomes in psych care and treatment as well as a keen focus on implementing and teaching patient centered approaches in persons with mental health concerns.
Prof. Kaaya serves as a member on Editorial Boards of the East African Journal of Public Health, and the NIMR Health Research Bulletin. She has also served as a member of the proposal review committee, Grand Challenges Canada and the Global Mental Health Planning Committee on Strengthening Human Resources for Mental, Neurological, and Substance Use Disorders in sub-Saharan Africa of the Institute of Medicine.
She is currently serving her last triennium as the Dean of the School of Medicine at Muhas, where she continues to have protected time to conduct research and work with interested partners as well as providing support, and mentorship for junior colleagues with whom she works.  She is also the current Chairperson of the IHI SAC.
Projects