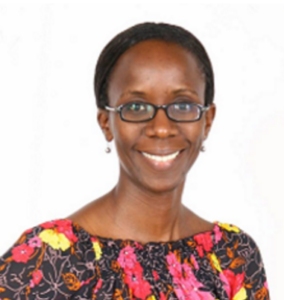 Victoria Chale
Board Member
Ms. Victoria Chale is a co-founder and Managing Consultant of People Dynamics Limited, a Tanzanian human resource management consultancy firm established in September 2008 offering consulting, industrial relations, learning and development, selection and recruitment, facilitation and rapporteur services.
Trained in human resource management, she has 21-year experience in corporate human resource management, administration, facilitation and consulting, eight of which are at board level. She also associates with several HR consultancy firms in Tanzania, Kenya and Uganda in her personal capacity.
Prior to becoming a consultant, Ms. Chale was the Director of Human Resources at the CRDB Bank PLC, one of Tanzania's largest and leading commercial banks and is credited with spearheading a successful HR strategy and change management programme that contributed to the bank's impressive turnaround. She joined the CRDB Bank from Citibank Tanzania Limited where she was Head of Human Resources with overall responsibility for development and implementation of the HR strategy. Before relocating to Tanzania, Victoria studied and worked in the US.
Over the last ten years, Victoria has personally designed and collaborated on the design and delivery of customized in-house programmes and interventions for large corporates, mid-sized and small businesses – local and multinational and across different sectors – that have unlocked performance bottlenecks, improved working efficiencies and enhanced working relationships.
While heading the HR department at the CRDB Bank, Ms. Chale doubled as an in-house trainer and was responsible for designing and delivering various general soft skills and specific HR programmes, including supervisory and leadership training, to bank employees, management and occasionally to the board of directors.
Additionally, Ms. Chale has facilitated meetings, workshops and seminars for small and large groups ranging from 6 to 120 participants and has moderated/facilitated meetings of up to 200 participants. She also served as a Moderator for the British Council Tanzania Management Forum for 4 years during her tenure as Executive Board Member.
On several occasions, Ms. Chale has served as a Panelist for the Duke University Corporate Education Executive Programmes held in Tanzania in the capacity of local expert on "how to get things done in Tanzania" which entails sharing contextual information and insights into the business environment with a focus on people and culture. Victoria is also a Global Affiliate with Mercer Limited.
Ms. Chale holds an MA in International Affairs from Drew University in New Jersey, USA she obtained in 1992. A year before, she had obtained a BA degree (Double Major International Studies & French, Minor Political Science) from Marymount College in Tarrytown, USA.
Later on, in 2009, she obtained a Postgraduate Diploma (Law, Mediation and Arbitration) from the Institute of Social Work in Dar es Salaam, Tanzania. A year later, in 2010, she served as a Fellow through the African Leadership Initiative (ALI) East Africa Foundation and Aspen Global Leadership Network (Class of 2010).
Accreditations and Education – in Summary
Professional in Human Resources (PHR), Human Resource Certification Institute, (USA): Certification 01/15 – 12/17 (*Recertification pending)
MA (International Affairs), Drew University, New Jersey (USA), 1992
BA (Double Major International Studies & French, Minor Political Science), Marymount College, Tarrytown (USA), 1991
Postgraduate Diploma (Law, Mediation and Arbitration), Institute of Social Work (ISW), Dar es Salaam (Tanzania), 2009
Teacher Assistant (college-level training with academic credit), Marymount College, Tarrytown (USA), 1990 – 1991
Various short courses and seminars including Strategic Planning, Training of Trainers, Project Management, Change Management, Cultural Diversity, Presentation Skills
Familiarity with several L&D approaches and assessment tools
Member, The Society for Human Resource Management (SHRM)
Member, The Human Resources Association of Tanzania (HRSTA)
Fellow, African Leadership Initiative (ALI) East Africa Foundation and Aspen Global Leadership Network (Class of 2010)
Projects