Ifakara Health Institute has the largest set of biospheres for studying the ecology and control of mosquitoes, anywhere in the world. These facilities are designed to mimic the natural ecosystem of mosquitoes in disease endemic communities and are used for both research and training. The Mosquito City is located ~5km north of Ifakara town, in an area of ~105 acres. These megacorsoms  have contributed immensely to our understanding of the ecology of malaria mosquitoes, and also to our efforts in evaluating current and new vector control tools. A fully equipped electronic climate station has also been installed within the Mosquito City.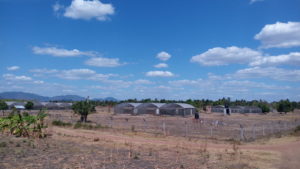 The main set of biospheres are located both in Kiningina area, just  outside Ifakara town. We also have similar, facilities in our Bagamoyo branch. Ifakara Health Institute currently have more than 6000 square metres of screen house space, with different compartments, some of which have self-sustaining colonies of malaria vectors, for various research studies.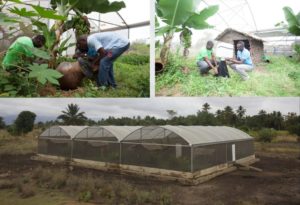 These megacorsoms and our experimental hut facilities (located in nearby villages in the Kilombero River Valley) allow controlled semi-field studies and mosquito release studies. In previous years, have successfully used these facilities to demonstrate efficacy of various mosquito control tools in the past, including controlled investigation of the concept of auto-dissemination of insecticides by mosquitoes, evaluation of new outdoor mosquito control tools, evaluation of house improvement strategies for vector control and evaluation of endectocides such as ivermectin, given to cattle, but whose effects are observable on mosquito populations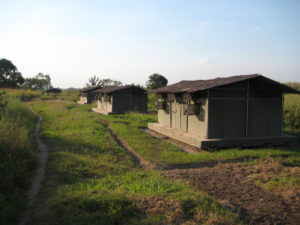 At the Mosquito City, and also in our Bagamoyo Branch, we also have long marathon tunnels for studying mosquito behaviours in long range.  These tunnels are 110m long and 12m wide, and are primarily used to investigate mosquito host seeking behaviours over long distances, but in controlled settings.

We have previously used such tunnels to study effects of outdoor mosquito control devices on vector populations and survival, to assess the range of attractiveness of various synthetic odours, and to examine the efficacy of wide-area mosquito repellents such as transfluthrin. For more information on the different research activities being conducted in these facilities, please visit our Environmental Health and Ecological Sciences department pages
Key Contacts: