The Tuberculosis (TB) group at Ifakara Health Institute (IHI) was established in 2009, at the Bagamoyo Branch. The group falls under the department of Interventions and Clinical Trials. The group evolved from a productive and dynamic partnership with the Swiss Tropical and Public Health Institute (Swiss TPH). Prioritized areas of TB research include: i) clinical trials on new TB treatment regimens and new TB vaccines, (ii) development and evaluation of new TB diagnostics, (iii) the interplay of TB and co-morbidities (e.g. diabetes mellitus or chronic obstructive pulmonary disease (COPD), (iv) TB immunology, and (v) TB molecular epidemiology, (vi) implementation research and (vii) TB transmission modelling.
IHI has an excellent track record as a partner in clinical drug trials conducted with the Global Alliance for TB Drug Development and the PanACEA consortium. Additionally, a well-established TB cohort serves as a platform for diverse TB studies including several postgraduate research projects. Recruitment of study participants takes place at four different sites: the Bagamoyo district hospital in Bagamoyo, St. Francis Referral Hospital in Ifakara, as well as the Regional Hospitals in Mwananyamala and Temeke in Dar es Salaam. The well-equipped laboratories, comprising a state-of-the-art bio-safety level 3 facility, are located in Bagamoyo.
Key Contacts: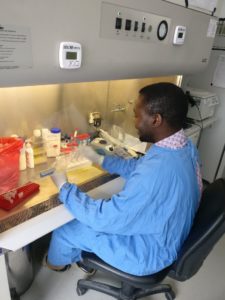 Picture: A laboratory scientist working at the TB laboratory that provided high quality diagnostic facilities for TB studies. BSL2+ and BSL3 laboratory are at our IHI Bagamoyo Branch, Bagamoyo, Coast Region.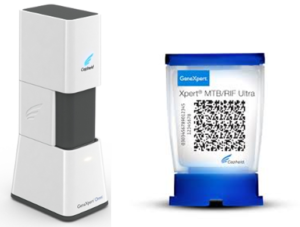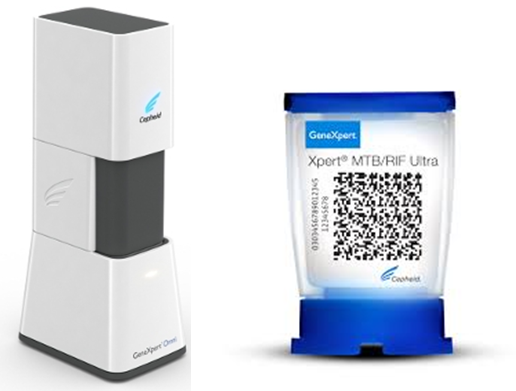 Picture: Gene Xpert Omni: new diagnostic tools validation/demonstration studies