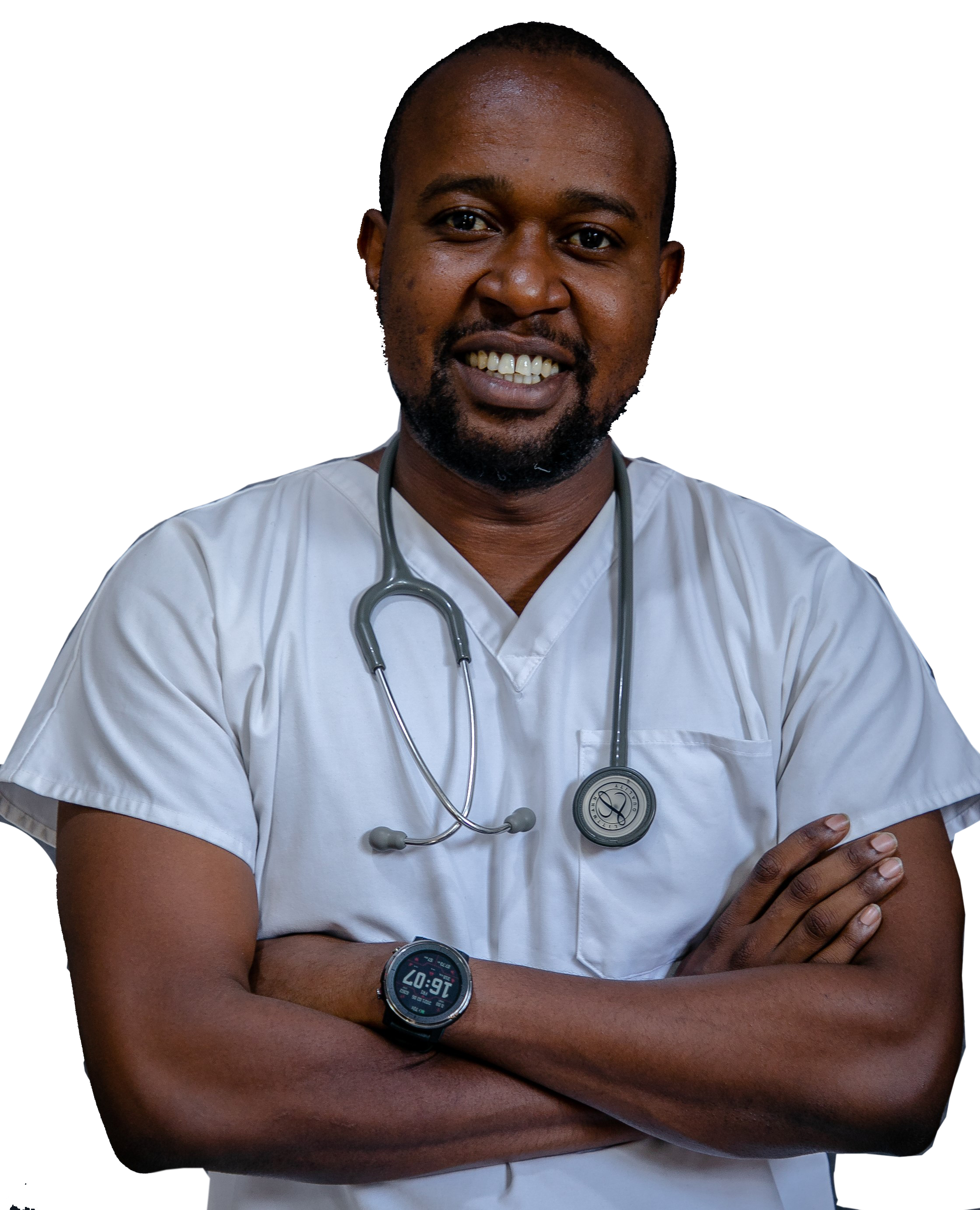 Research Scientist
hmapesi@ihi.or.tz
Publication(s)
Epidemiologist and Public Health Specialist
Dr. Herry Mapesi is an Epidemiologist and a Public Health Specialist. He is working with the Chronic Diseases Clinic of Ifakara (CDCI) in the Department of Interventions and Clinical Trials. Since 2013, Dr. Mapesi has been studying the burden of different non-communicable diseases among HIV-infected patients in sub-Saharan Africa.
Dr. Mapesi has a background in Clinical Medicine (MD) and holds a MSc. in Epidemiology from the University of Basel obtained in 2017. Currently he is pursuing a PhD program at the University of Basel in close collaboration with Swiss Tropical and Public Health Institute and Ifakara Health Institute.
He is the former Head of the Chronic Diseases Clinic of Ifakara (CDCI), a clinic for patients infected with HIV and/or Tuberculosis. He is also one of the principal investigators in the Kilombero and Ulanga Antiretroviral Cohort (KIULARCO), which comprise of more than 4,500 HIV-infected patients on active follow-up.
In addition to attending HIV-infected patients, Dr. Mapesi has data management skills and statistical analysis for cross-sectional data, longitudinal data, survival data, handling missing data for both cross-sectional and survival data.
Dr. Mapesi is a member of Tanzania HIV/AIDS and tuberculosis National technical working group. He is also a member of European Clinical Aids Society and a member of Tanganyika Medical Association. Further information about his work can be found here.
Dr. Mapesi was awarded the First Prize in the 2006 SADC Essay competition at the SADC summit held in Maseru, Lesotho in August 2006 (Awarded by the Chairman of SADC-The President of Botswana Hon. Festus Mogae). In addition, he received First Prize in the 2006 SADC Essay competition in Tanzania (Awarded by the Minister of Education Hon. Magreth Sitta).
Dr. Mapesi's research focus is on improving the response to antiretroviral therapy and comorbidities in HIV-infected patients. His master's thesis focused on renal impairment and outcome among HIV-infected patients in rural Tanzania. The title of his PhD thesis is 'Non-communicable diseases in People Living with HIV in Rural Africa: tackling the double burden'.
Dr. Mapesi is a Principal Investigator for a multi-country clinical trial titled 'Identifying most effective Treatment Strategies to Control Arterial Hypertension in Sub-Saharan Africa –A Randomized control Trial'. Furthermore, he is involved in several longitudinal studies evaluating different comorbidities affecting HIV-infected patients within KIULARCO platform#