CONFIRMED: New insecticide can kill resistant mosquitoes, reduce malaria infections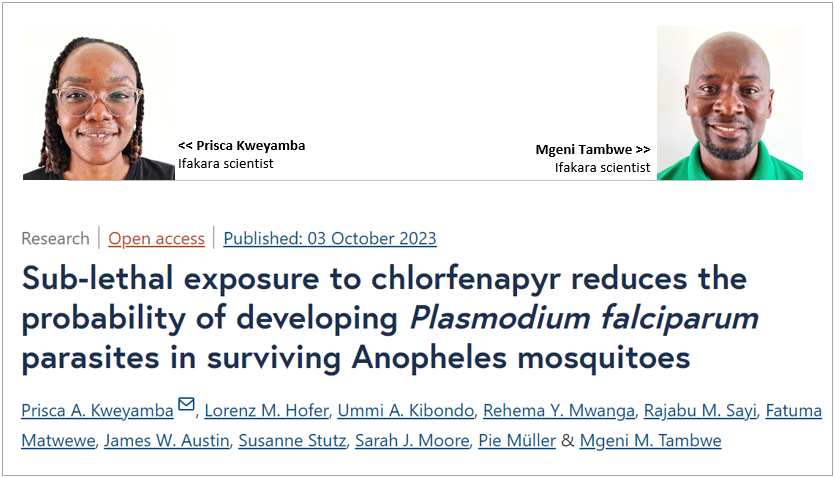 In an effort to address the issue of malaria-mosquito resistance to treated bed-nets, scientists at Ifakara Health Institute have now confirmed that a new insecticide, "chlorfenapyr," can both kill the notorious insects and reduce infection in communities.
Clinical trials conducted last year in Tanzania and Benin to test a new mosquito net - Interceptor® G2 (IG2) – which is treated with the insecticide (chlorfenapyr) have confirmed the net's "public health value in areas with pyrethroid-resistant anopheles mosquitoes" thus verifying the effectiveness of the insecticide.
The trials followed previous studies which confirmed that mosquitoes were resistant to nets treated with a traditionally used insecticide – "pyrethroid." The scientists report: "Pyrethroid resistance in the key malaria vectors threatens the success of pyrethroid-treated nets. To overcome pyrethroid resistance, Interceptor® G2 (IG2) … was developed."
Results of the study have been published on the BMC Parasites & Vectors journal on October 3, 2023. Ifakara scientist Prisca Kweyamba was the lead author while the general supervision was provided by Dr. Mgeni Mohamed Tambwe, also from Ifakara.
The scientists are also now almost certain that the insecticide might also interfere with the metabolic mechanism of the malaria parasite and may provide additional transmission-reducing effects even if a mosquito survives a sub-lethal dose.
"We demonstrated that sub-lethal exposure of pyrethroid-resistant mosquitoes to chlorfenapyr substantially reduces the proportion of infected mosquitoes and the intensity of … infection. This will likely also contribute to the reduction of malaria in communities beyond the direct killing of mosquitoes," they write.
How this was done
To assess the potential of chlorfenapyr in combating malaria, the scientists conducted experiments using a modified tunnel test recommended by the World Health Organization (WHO). In this test, they exposed pyrethroid-resistant mosquitoes to untreated bed nets and nets treated with chlorfenapyr for 8 hours overnight.
Subsequently, these mosquitoes were fed with blood from naturally infected individuals, and the prevalence and intensity of malaria infection were evaluated on day 8 and day 16 after feeding the mosquitoes.
The results were groundbreaking, as mosquitoes exposed to chlorfenapyr-treated nets showed a significant reduction in both the prevalence and intensity of malaria infection compared to those exposed to untreated nets.
Furthermore, the scientists recommended additional studies and field trials to validate their findings and to better understand chlorfenapyr's mechanisms and its overall effectiveness in reducing malaria transmission.
"Although it is conceivable that chlorfenapyr directly affects P. falciparum in mosquitoes exposed to the insecticide… additional studies are required to further explore the nature of this mechanisms and chlorfenapyr's overall ability to affect malaria transmission," they write.
Other contributors
In this study and publication, Prisca and Mgeni worked along with Ifakara colleagues namely: Lorenz Hofer, Ummi Kibondo, Rehema Mwanga, Rajabu Sayi, Fatuma Matwewe, and Sarah Moore. Scientists from partner institutions include Pie Müller from the Swiss TPH, James Austin from Research Triangle Park, US and Susanne Stutz from Professional & Specialty Solutions from Germany.
Read the full publication here
About chlorfenapyr – the promising insecticide
Chlorfenapyr is a pro-insecticide, requiring bio-activation by oxidative metabolism within the insect's mitochondria, constituting a mode of action preventing cross-resistance to pyrethroids. The insecticide has been derived from a class of microbially produced compounds known as halogenated pyrroles.
Learn more about chlorfenapyr here