HIV: Reducing deaths through improved diagnosis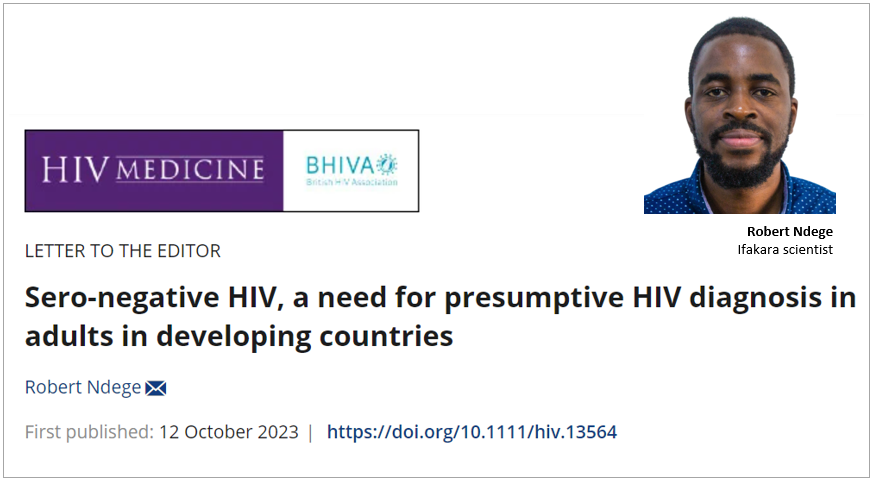 In a recent Letter to the Editor published in the HIV Medicine journal, Dr. Robert Ndege, a Research Scientist at the Ifakara Health Institute, advocates for the implementation of guidelines within national HIV programs in developing countries.
These guidelines are intended to address the issue of HIV-related deaths and ensure improved diagnostic capabilities and access to care.
Dr. Ndege's recommendation is in response to the alarming rise in cases where adults present symptoms of HIV-related severe immunosuppression, a negative HIV antibody test, and no identifiable underlying cause, resulting in a significant loss of lives.
He recommends the adoption of rapid molecular antigen tests to confirm HIV diagnoses and initiate treatment as a response to this critical issue. This letter was first published on October 12, 2023.
>> Read the full letter in the HIV Medicine journal here
>> Dr. Robert Ndege's profile
>> Dr. Robert Ndege's research work