TRAINING: Swiss TPH, Ifakara to host field malaria course in Tanzania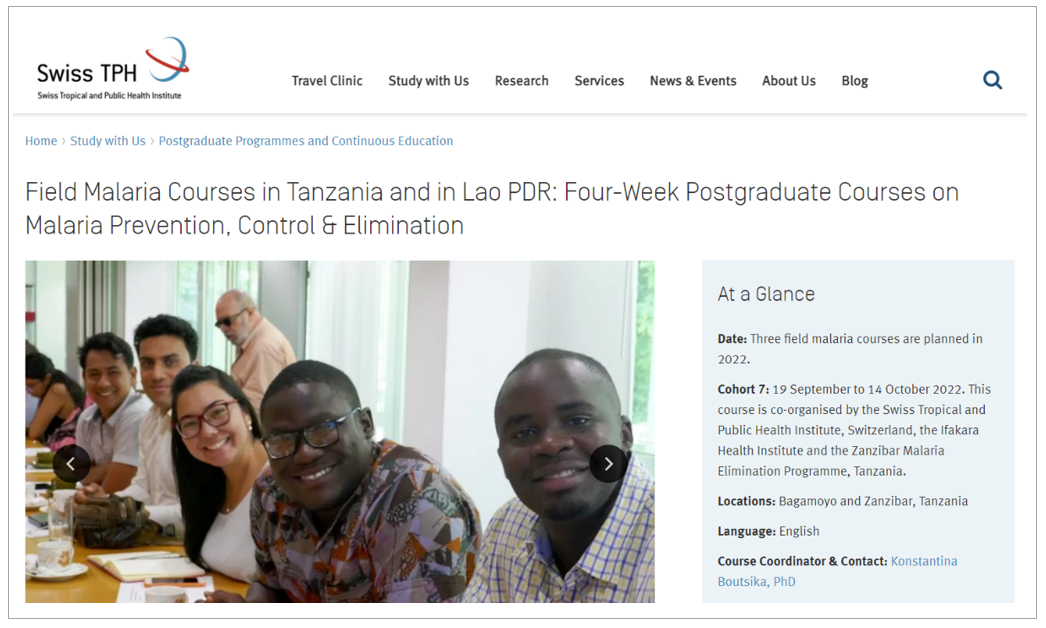 The Swiss Tropical and Public Health Institute (Swiss TPH) in collaboration with Ifakara Health Institute plans to host a field malaria course in Tanzania Mainland and Zanzibar from September 19 to October 14, 2022.
The four-week postgraduate course aims to build capacity by reinforcing knowledge and expertise of persons involved in the care of patients, in control programs or in research activities in the field of malaria and to improve skills in time management, presenting and writing research proposals.
The course targets applicants from countries affected by malaria and will take place in Bagamoyo and Zanzibar from 19 September to 14 October 2022. The training will be attended by 16 participants from 12 African countries.
Learn more about this course here: https://www.swisstph.ch/en/study-with-us/postgraduate/field-malaria-courses-in-tanzania-and-in-lao-pdr/