TRAINING: Ifakara's public health research students get their degrees in Arusha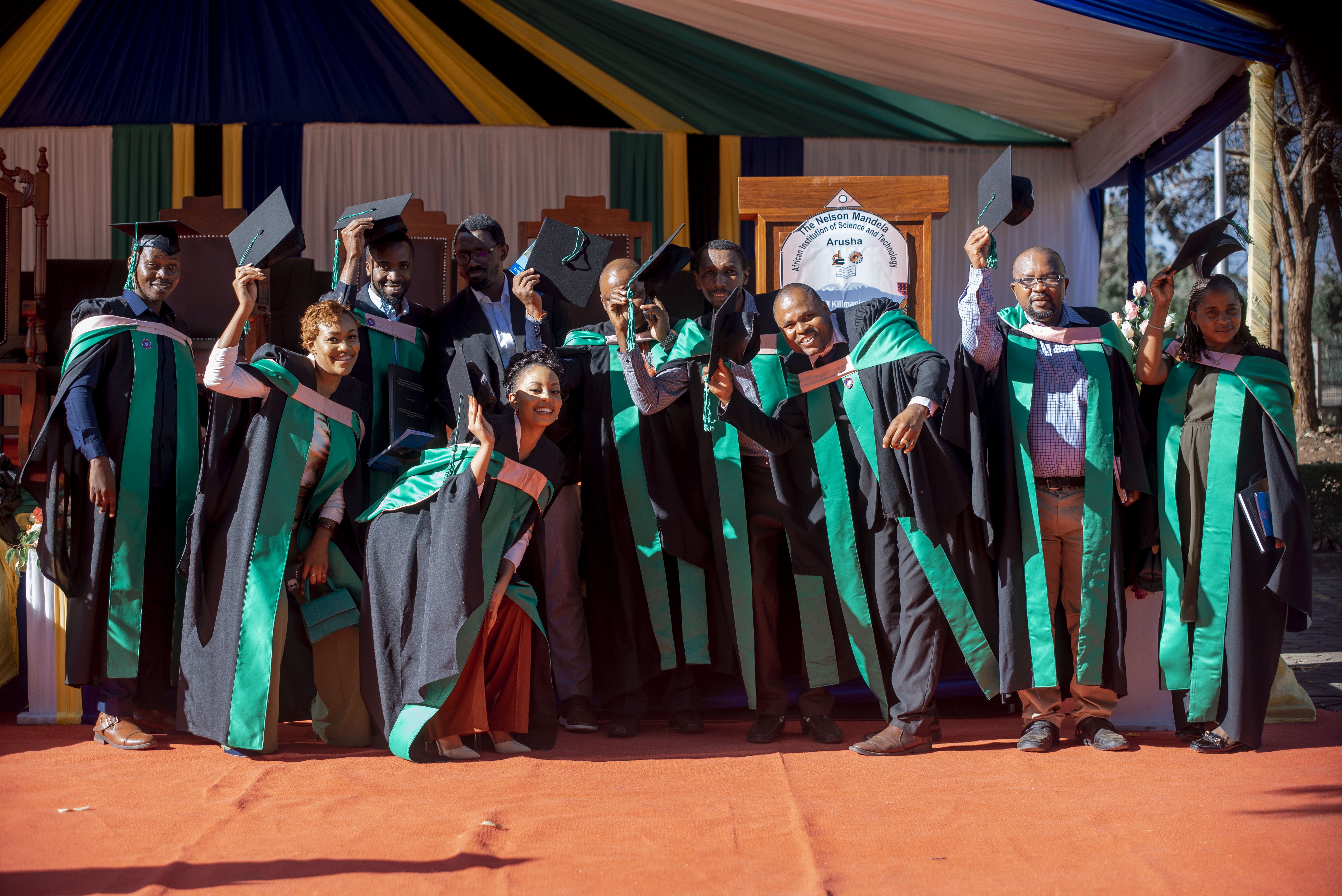 Twelve candidates who pursued their Master of Science in Public Health Research (MScPHR) degree program of the Nelson Mandela African Institution of Science and Technology (NM-AIST) at the Ifakara Health Institute's Training Center in Bagamoyo were conferred with their degrees in Arusha last week.
The candidates were awarded their degrees at the NM-AIST 8th graduation ceremony held at the Tengeru campus in Arusha on Thursday, August 18, 2022. They accounted for 44% of the total candidates within the School of Life Sciences and Bio-engineering (LiSBE) who totalled 27.
The graduates are: Aika Ndyamukama, Amos Ngonzi, Naomi Urio, Jacqueline Mgaya, Dismas Kamande, Edith Madumla, Stephen Mbwambo, Ramadhani Mtongwa, Samwel Tukay, Evarist Chiweka, Elisante Abraham and Lameck Pashet.
Ifakara runs a training center at Kingani area on the outskirts of Bagamoyo which coordinates all training and capacity-building activities including an accredited MScPHR program. Designed for young graduates interested in becoming public health researchers, the two-year program is delivered within the mandate of NM-AIST in line with a MoU between Ifakara and NM-AIST.
In recognition of the Ifakara's efforts and investment in education and practical training, Dr. Dickson Lwetoijera, Deputy Head of Training and Capacity Building at Ifakara and also a professor at NM-AIST, said: "This is a huge success for the training department and hence IHI. Many congratulations to the institute for the continued sponsorship of the students, to the facilitators and supervisors for their dedication to supporting the programs, and the entire training department team for coordinating the program."