FORUM: Stakeholders discuss COVID-19 vaccines uptake in patients with diabetes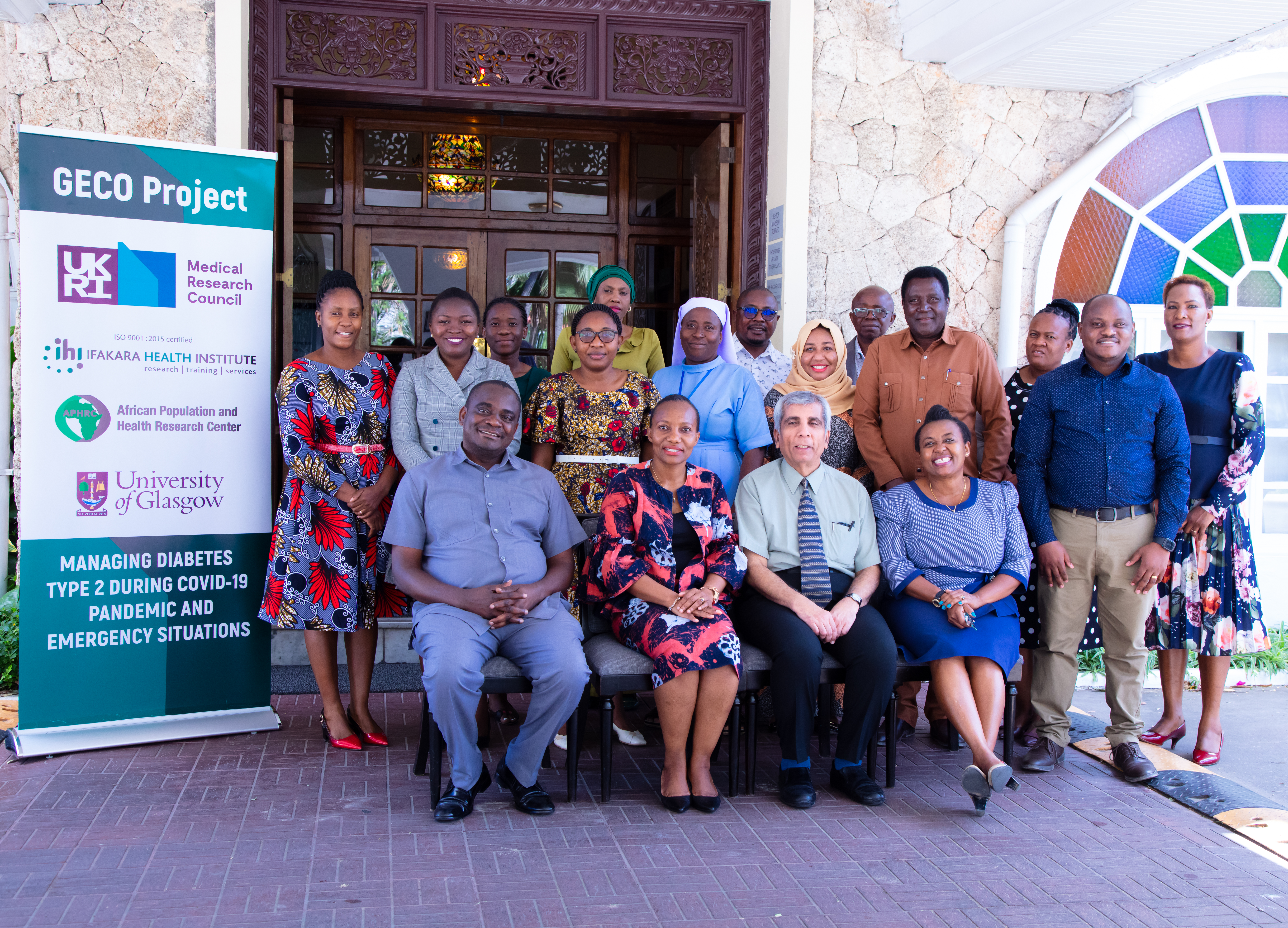 Researchers from Ifakara Health Institute hosted a forum of stakeholders where they disseminated findings of a study that aimed to explore factors influencing the uptake of the COVID-19 vaccines among patients with type 2 diabetes (T2D). The forum was held on October 13, 2022 in Dar es Salaam.
The study, simply known as the "GECO Project" (Global Effort on COVID-19), explored the experiences of people with T2D on access to health care and social-economic services before and during the COVID-19 pandemic in rural and urban Tanzania and Kenya.
Ifakara researchers: Dr. Sally Mtenga, Dr. Peter Binyaruka, and Irene Mashashi presented the study findings which will provide evidence urgently needed to inform national, regional, and district micro-planning and health systems' response to the COVID-19 pandemic.
The one-day meeting brought together over 20 representatives from the Ministry of Health, Muhimbili Muhimbili University of Health and Allied Sciences (MUHAS), the National Institute for Medical Research (NIMR) and regional administration and local government authorities (PORALG) including the Regional Medical Officer (RMO) from Dar es Salaam and Morogoro regions.
Also in attendance, were healthcare providers (doctors and nurses) from selected regional referral hospitals located in Morogoro and Dar es Salaam, where the study was implemented.
The GECO project advisory members, Prof. Kaushi Ramaiya from Hindu Mandal Hospital and Dr Grace Maghembe, the Deputy Permanent Secretary of Health from PORALG also participated.
The one-day forum was an opportunity for Ifakara researchers to engage with the stakeholders and discuss the study findings. They also held group discussions where they proposed action plans and recommendations on how to improve the COVID-19 vaccine uptake in Tanzania.
COVID-19 remains a major global public health challenge with devastating social, health, psychological, and economic impacts. People with T2D are among the population group at risk of severe complications as a result of the pandemic.
The GECO project is implemented by Ifakara Health Institute in collaboration with the African Population and Health Research Center (APHRC) and the University of Glasgow. The project was funded by UK Research and Innovation (UKRI) and Medical Research Council (MRC) through Global Effort on COVID-19 (GECO) health research.