IHI ladies donate assorted food and other items to cancer patients in Dar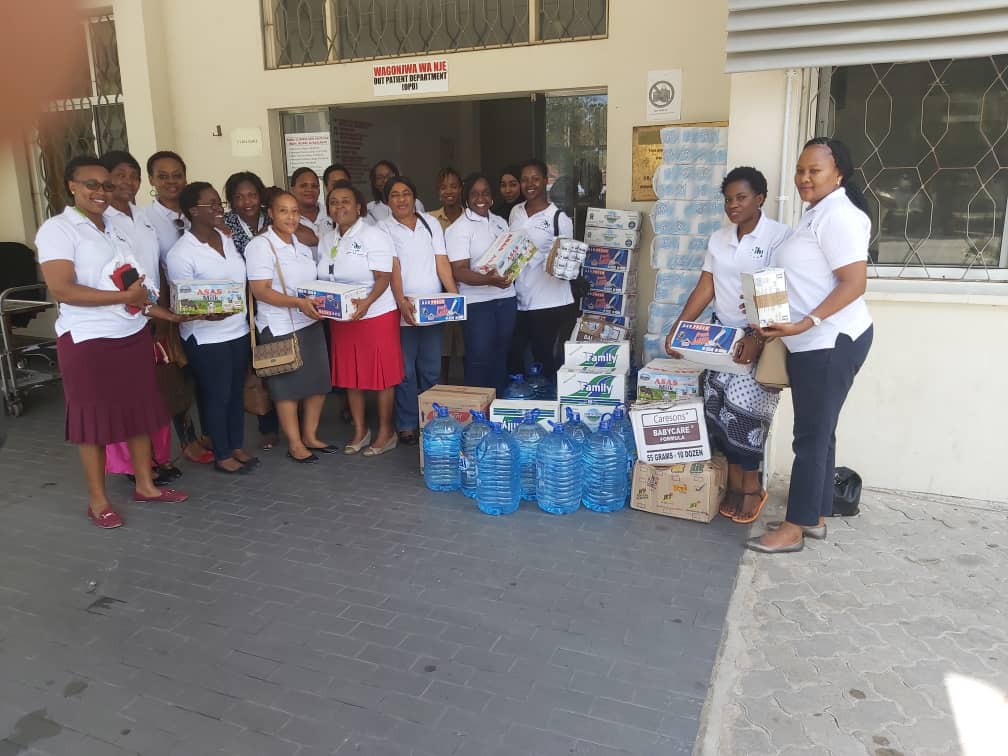 Ifakara Health Institute (IHI) female staff based in Dar es Salaam have donated assorted items to patients hospitalized at the Ocean Road Cancer Institute (ORCI) in Dar es Salaam. The items delivered on October 14 2019 include bottled mineral water, milk, soaps, and tissue papers.
According to one of the coordinators of the charity initiative, Ms. Priscilla Mlay, the items, procured from individual female staff donations, were a small gesture that demonstrated they care and provided an inspiration for others to also follow suit support the patients.
The team which visited ORCI to deliver the donation comprised Dr. Sally Mtenga, Dr. Ester Elisaria, Jitihada Baraka, Josephine Shabani, Adelina Herman, Ritha Godfrey, Moureen Kionga, Catherine Ringo, Florian Kimaro, Sheikha Salum, and Zawadi Mageni Mboma.
In the list also include: Theresia Shempemba, Mary Irema, Kemberly Mihayo, and Jackline Mosha. #