DISSEMINATION: Ifakara, stakeholders discuss project findings in Dodoma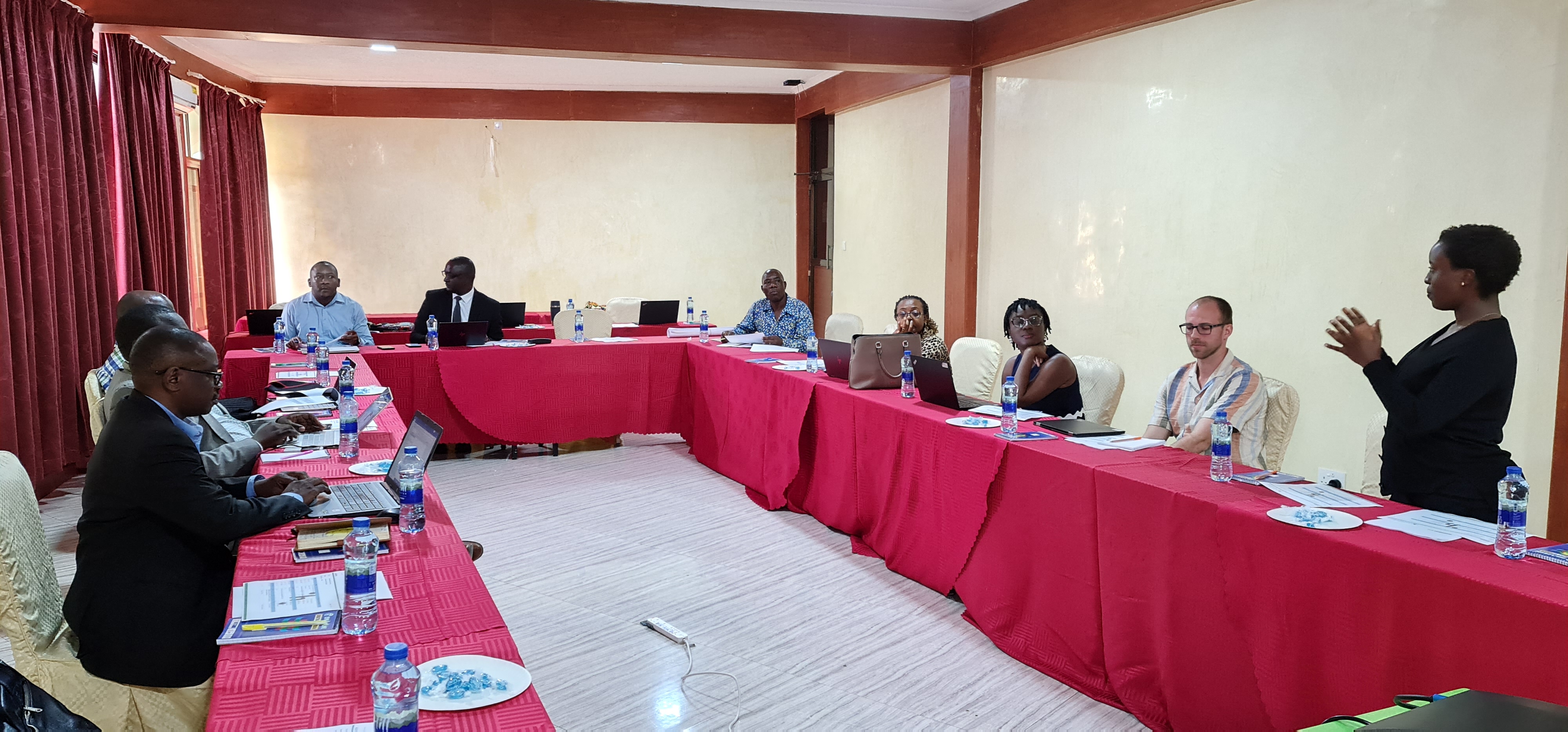 Ifakara Health Institute scientists implementing the Research for Development (R4D) study met with stakeholders in Dodoma, where they shared and discussed research findings generated from a combination of studies based on the R4D phase II.
The R4D project, entitled "Health systems governance for an Inclusive and sustainable social health protection in Tanzania" explored how governance influenced the implementation of health financing policies and social health protection schemes in Tanzania in particular, the National Health Insurance Funds (NHIF) and Community Health Funds (CHF).
During the meeting held on Monday, April 24, 2023, in Dodoma, participants were presented with a synthesis of evidence generated from the R4D phase II research in Tanzania followed by group discussions involving all attendees from the Ministry of Health (MOH), NHIF, CHF, and President's Office-Regional Administration and Local Governments (PO-RALG).
A total of 15 representatives including the Assistant Director of Public and Private Hospitals, MoH, Dr. Pius Horumpende, and Heads of units from NHIF/ICHF were present.
Ifakara researchers Dr. Sally Mtenga, the Principal Investigator of the R4D project in Tanzania along with Dr. Grace Mhalu, the Co-Investigator chaired the sessions of the meeting. They were accompanied by two PhD students from Swiss TPH, Doris Afriyie and Brady Hooley who contributed to some of the studies of the R4D project.
"The aim is to disseminate such evidence and promote relevant policy and program actions that would improve the health and welfare of the communities in Tanzania," said Dr. Sally during the opening session.
Doris Afriyie presented findings from a study that examined governance factors affecting the implementation of health financing reforms in Tanzania with a focus on improved community health funds (iCHF).
In her presentation, Ms. Afiriyie mentioned a lack of transparency, limited involvement of the private sector in service delivery, weak accountability for revenues generated from the community level and limited resources due to iCHF design as factors hindering the implementation of health financing in Tanzania.
In another presenter, Brady Hooley also a PhD student from Swiss TPH, shared findings from a study investigating the costs of centralized non-communicable diseases (NCDs) care. The study emphasized the need for both strengthening primary care and social health protection schemes to achieve quality care for NCD patients in the long run.
In 2019, Ifakara Health Institute embarked on a journey which aimed to find solutions and contribute towards improved enrolment, inclusiveness and sustainable social health protection schemes in Tanzania by implementing the R4D project.
The three-year project aim was to investigate entry doors for strengthening the health financing policy of existing social health protection schemes in Tanzania with a focus on governance. Several studies have been conducted as part of R4D phase II across three study sites which include Dodoma, Dar es Salaam and Kilimanjaro regions.