#PAMCA2023 DAY1: Scientists showcase Ifakara breakthroughs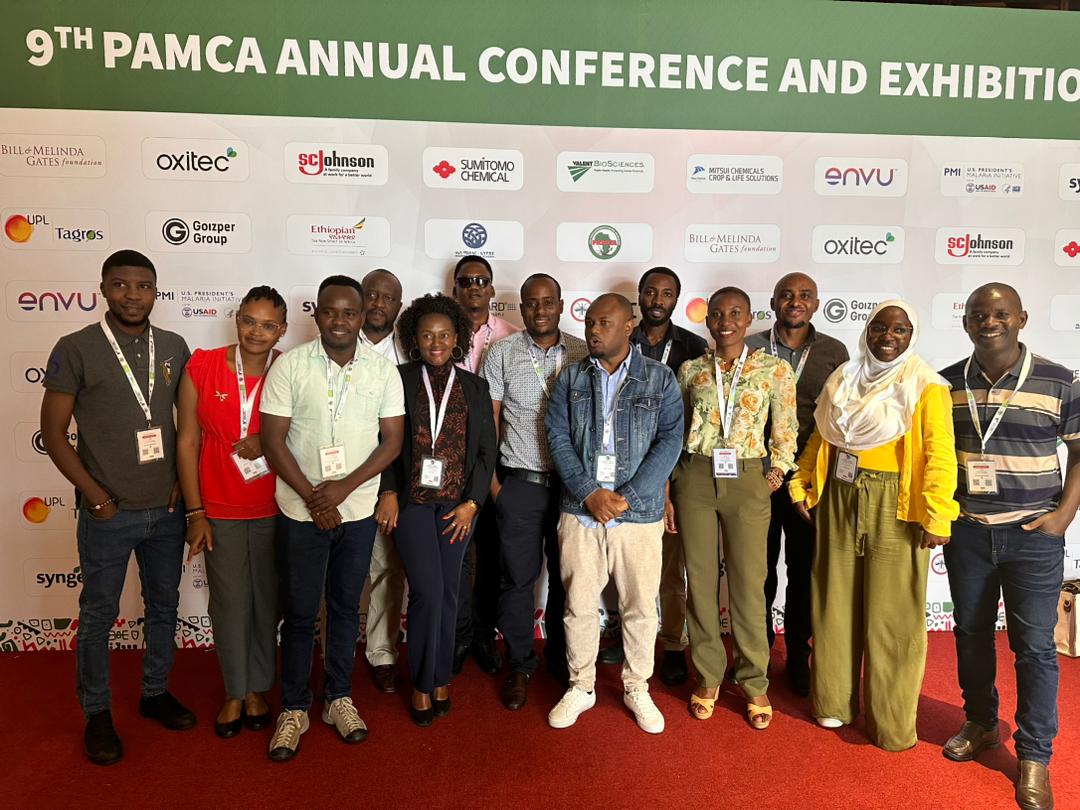 The inaugural day of the PAMCA conference highlighted the contributions of Ifakara scientists, including Dr. Christina Makungu, Dr. Mgeni Tambwe, Betwel Msugupakulya, Naomi Urio, Fadhila Kihwele, Felista Tarimo, Olukayode Odufuwa and Daniel Msellemu.
They presented invaluable insights into the malaria prevention and the management of mosquito-borne diseases. Showcasing the substantial efforts undertaken at Ifakara Health Institute to address these critical challenges.
Outdoor behaviors, malaria risk
Dr. Christina Makungu's and Fadhila Kihwele's studies highlight the significance of outdoor behaviors in increasing malaria risk. Makungu focuses on villagers' outdoor activities, while Kihwele's research emphasizes the vulnerability of school-age children during mosquito-active hours. Both studies speak to the importance of understanding and addressing outdoor malaria transmission dynamics.
Asymptomatic infections, transmission
Dr. Mgeni Tambwe's presentation and the studies by Dr. Christina Makungu and Fadhila Kihwele emphasize the role of individuals who do not show symptoms (asymptomatic), especially children, in sustaining malaria transmission. Tambwe's research highlights that asymptomatic children can infect mosquitoes, underscoring the need for targeted interventions to identify and treat asymptomatic cases.
Vector dynamics, control strategies
Betwel Msugupakulya and Naomi H Urio provide insights into vector dynamics and control strategies. Msugupakulya discusses the shift in dominant mosquito species, emphasizing adaptable mosquito control approaches. Urio's research explores the impact of pesticides on mosquito susceptibility, calling for mosquito control strategies that consider insecticide resistance.
In the same vein, Olukayode Odufuwa played a pivotal role in this theme by discussing the development and effectiveness of Insecticide Treated Eave Nets and Window Screens (ITENs & ITWS) in controlling malaria and related mosquito issues in sub-Saharan Africa.
Community engagement and malaria control
Felista Tarimo's research addresses community perceptions of malaria control strategies, emphasizing community education and acceptance of novel control methods. Building trust and engagement within communities is vital for the success of malaria control programs.
Occupational exposure and vulnerable communities
Daniel Msellemu's presentation highlights the heightened risk faced by specific occupational groups from vector-borne diseases, including leishmaniasis. This shows the need to consider vulnerable populations, such as refugees, in vector control and disease prevention efforts, as well as the relationships among various vector-borne diseases.
These presentations reveal a web of interconnected themes in malaria control and vector-borne disease research. Understanding these connections can guide comprehensive strategies to address the challenges posed by malaria and related diseases in endemic regions.
>> Find out more about PAMCA here