TRAINING: Knowledge sharing on the development of data application packages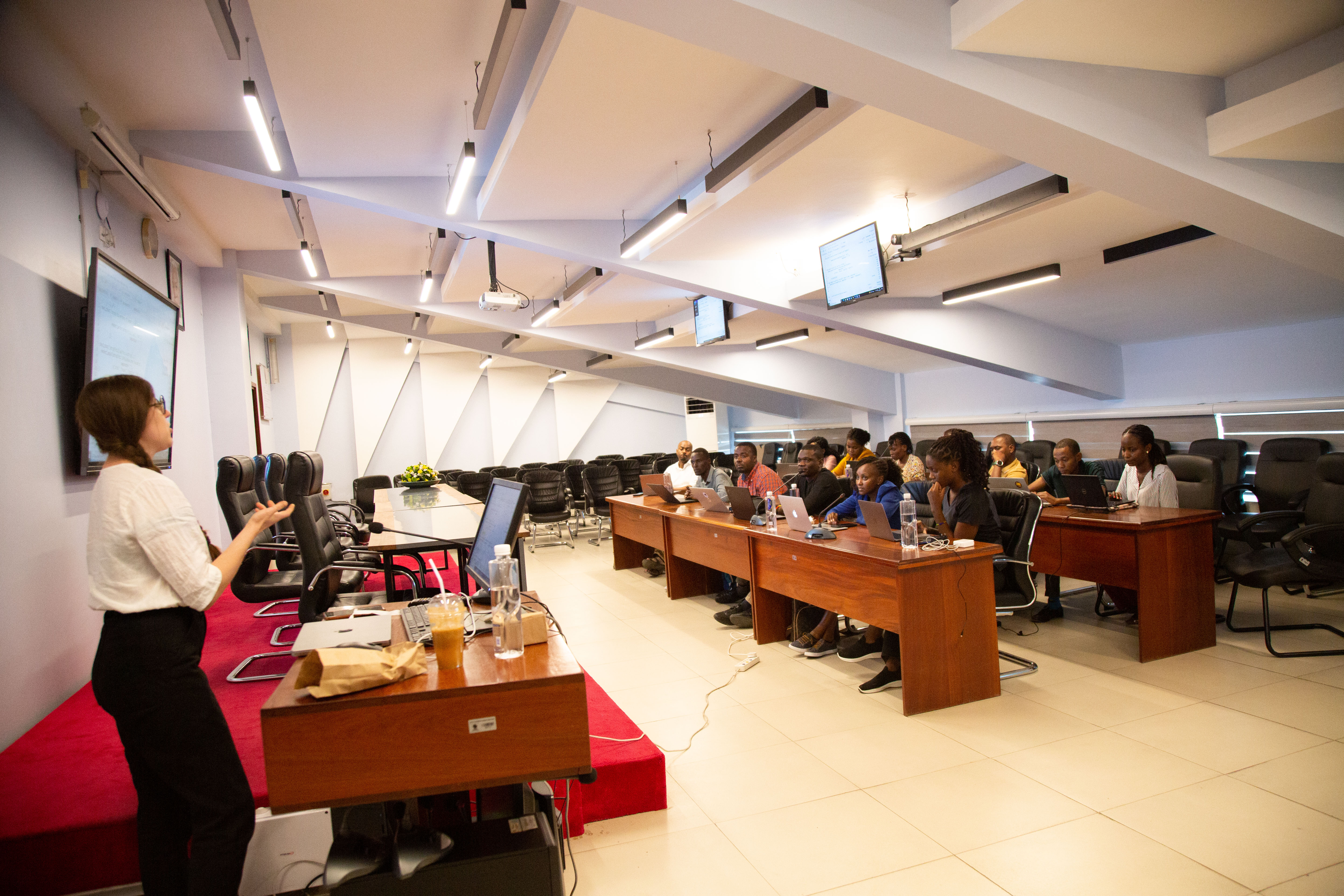 From September 25th to today, 2023, at the Jakaya Kikwete Cardiac Institute (JKCI), the Data Science and Mathematical Modeling team from Ifakara Health Institute/The Pan-African Mosquito Control Association (PAMCA) has been attending a transformative training session on the creation of R-Packages.
The training, led by Dr. Amelia Bertozzi-Villa, a Senior Research Scientist from the Institute for Disease Modeling at the Bill and Melinda Gates Foundation is set to conclude on the 29th of September 2023.
Understanding R-Packages
R-packages are toolkits in the R programming language. They package together useful functions, data, and explanations for specific tasks. These packages make it easier for R users to share and reuse code, ensuring that others can benefit from their work. Overall, R-packages make R a versatile and collaborative tool for data analysis.
Meeting the need
This hands-on training was initiated in response to the growing demand within the Data Science and Mathematical Modeling team to develop packages that could be readily reused within their team and shared with stakeholders and collaborators.
Victoria Githu Team Lead and a mathematical modeller from Ifakara, emphasized, "The training equips the Ifakara team with the capability to create widely-used tools in Entomological research for streamlined data analysis across numerous studies, minimizing redundant techniques." Dr. Samson Kiware, Principal Investigator at Ifakara's Data Science and Mathematical Modeling Department, added, "R-packages are advanced toolkits that are used universally. As a team, we need to start contributing to the R scientific community".
Strengthening data analysis techniques
Praise Michael, a data scientist who attended the training, remarked, "The knowledge gained can be applied to any data-related tasks across the various ongoing projects at Ifakara. This session has empowered us with the skills to create and utilize these packages effectively."
According to Dr. Amelia Bertozzi-Villa, "R is a programming language used by many scientists at Ifakara. When someone writes code that might be useful to someone else, an R package is a way for that person to easily share that code and make it publicly accessible. Writing R packages is a wonderful way to collaborate with colleagues and add value to scientific communities."
Dr. Kiware expressed his gratitude to Dr. Amelia for her unwavering support in strengthening capacity on data analytics with a focus on new technologies. He also extended appreciation to JKCI for hosting the training, aligning with the memorandum of understanding (MOU) between Ifakara and JKCI on research collaboration.
The team acknowledged the significance of reusable R-Packages in advancing their research and benefiting the broader scientific community. With the successful completion of the training, the Data Science and Mathematical Modeling team will be equipped and ready to start developing R Packages to foster collaborative science that will thrive in the future.