HOLIDAY: Mawlid greetings to all our partners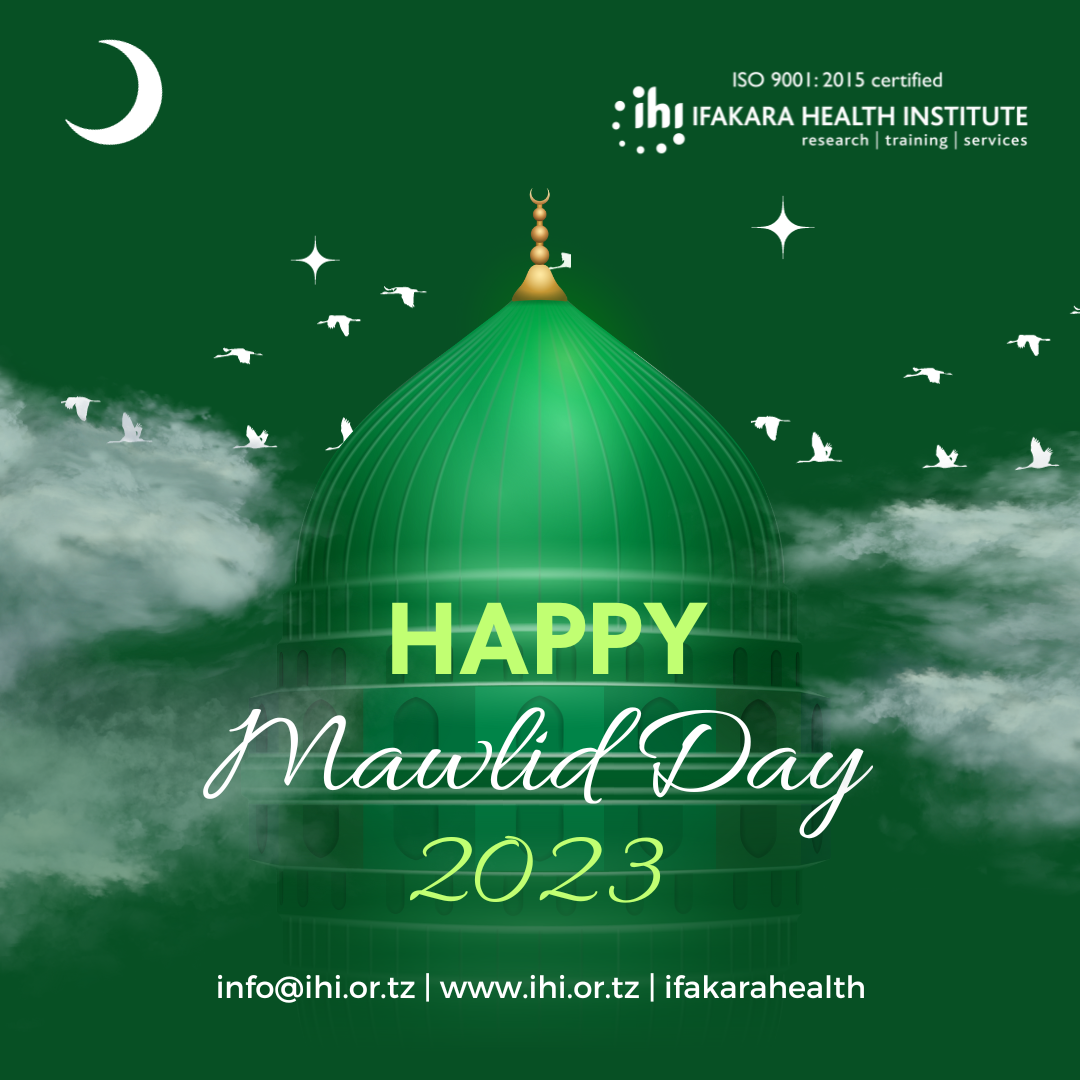 Ifakara extends warm Mawlid greetings to all staff, collaborators, partners, and Tanzanians, wishing for a day filled with reflection and inspiration as we commemorate the birth of the Prophet Muhammad (peace be upon him).
Mawlid, also spelled mawlūd or mīlād, in Islam, is the birthday of a holy figure, especially the birthday of the Prophet Muhammad. The birthday, arbitrarily fixed by tradition as the 12th day of the Islamic month of Rabīʿ al-Awwal was not celebrated by the masses of Muslim faithful until about the 13th century.
Learn more about Mawlid here.
This is a public holiday in Tanzania and many countries around the world. In Tanzania, national celebrations are held in Dodoma. May the teachings of the Prophet continue to inspire us toward compassion, unity, and understanding in our shared mission of improving the health and wellbeing of people in Tanzania, the region that we operate and globally.