BREAKTHROUGH: WHO recommends for use malaria vaccine evaluated by Ifakara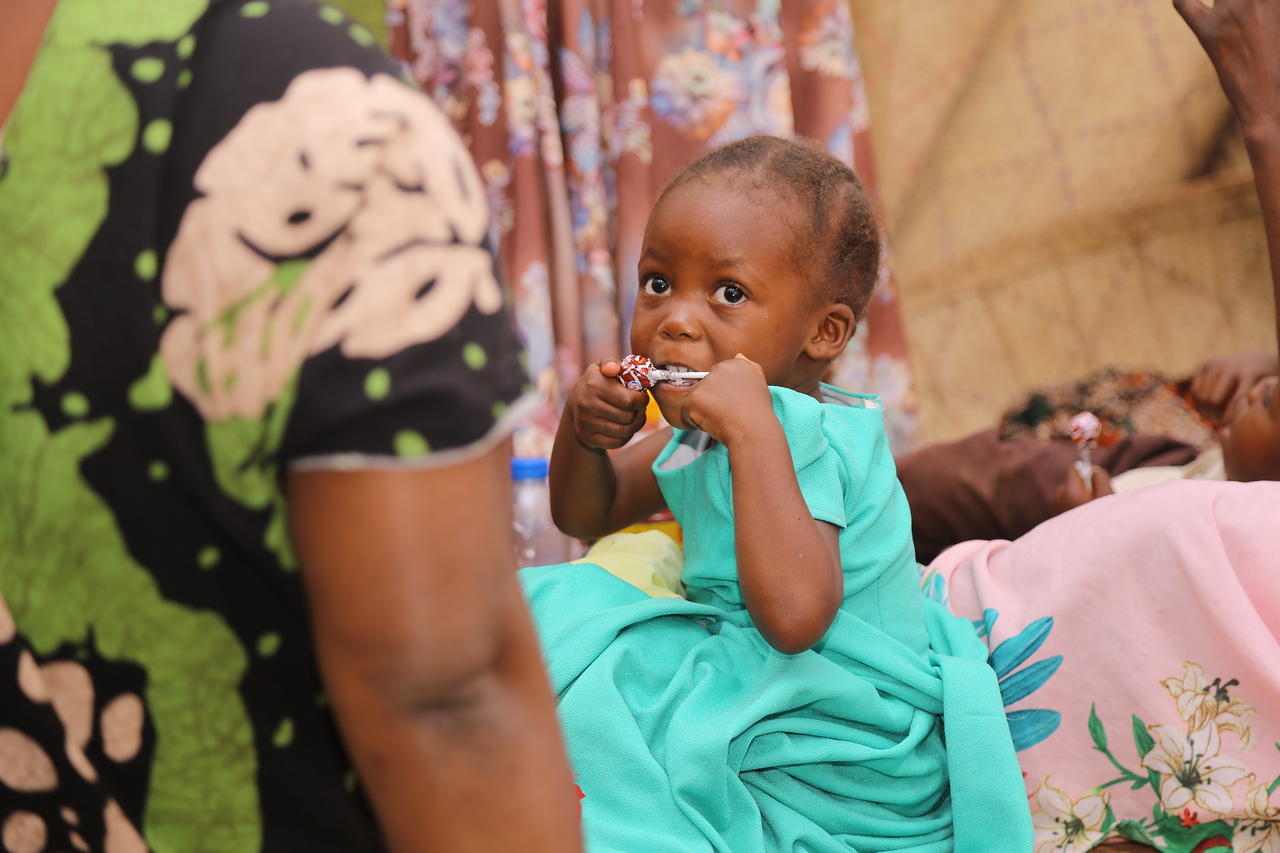 The World Health Organization (WHO) has officially recommended for use a new malaria vaccine that Ifakara Health Institute was involved in conducting its clinical trials from 2021-2022 to guard children against malaria infections. In an updated advice on immunization published on its website yesterday, the WHO recommends the R21/Matrix-M™ vaccine for the prevention of malaria in children.
"The recommendation follows advice from the WHO: Strategic Advisory Group of Experts on Immunization (SAGE) and the Malaria Policy Advisory Group (MPAG) and was endorsed by the WHO Director-General following its regular biannual meeting held on 25-29 September," reads the WHO advice in part.
Oxford, Serum developed it
The R21/Matrix-M™ malaria vaccine was developed by The University of Oxford, UK in collaboration with the Serum Institute of India, leveraging Novavax's adjuvant technology. The R21/Matrix-M™ malaria vaccine has demonstrated remarkable efficacy alongside a commendable safety profile. Oxford's Prof. Adrian Hill coordinated its development and was Principal Investigator in the study for University of Oxford.
Dr. Ally Olotu, the study's Principal Investigator in Tanzania and the Director of Science at Ifakara Health Institute, emphasized the vaccine's significant impact, stating: "R21/Matrix-M™ has demonstrated its high effectiveness in combatting clinical malaria in the most vulnerable population of young children.
"This is a momentous development, considering the tragic toll malaria takes on thousands of children each month. Moreover, the scalability of R21/Matrix-M™ will facilitate access to much-needed malaria vaccines for millions of African children who need it the most."
Dr. Olotu also notified that the pre-qualification process (a slightly separate process involving interaction with manufacturers too) was ongoing and that "we hope this process will not take long to deny young children access to this important vaccine."
Dr. Honorati Masanja, the Chief Executive Director of Ifakara Health Institute, said when reacting to the news: "This is another historic moment for IHI, Tanzania and the global community. We take great pride in having made a significant contribution to the research and development behind R21".
He added: "Ifakara Health Institute has played a pivotal role in validating malaria interventions, including both WHO-recommended vaccines. We are looking forward to the swift roll-out of the vaccine to avoid further suffering of young children living in malaria endemic areas."
Easily deployable vaccine
This vaccine can be manufactured at mass scale and modest cost, opening the door for the supply of hundreds of millions of doses to malaria-affected countries. The Serum Institute has already positioned itself to produce 100 million doses annually, a capacity set to double within the next two years.
The WHO's recommendation yesterday, serves as a pivotal step towards the procurement of the vaccine by the United Nations Children Fund (UNICEF) and GAVI - a global alliance to protect people's health by increasing equity in immunization – thus enabling the vaccination of children residing in the most vulnerable populations.
The basis for WHO recommendation
The WHO expert groups recommended the R21/Matrix-M™ vaccine after showing "excellent tolerability and a robust safety profile." "Over 12 months, the vaccine exhibited an efficacy of 75% in areas with high seasonal malaria transmission and 68% in regions with more perennial transmission when administered based on age.
"Some waning of efficacy occurred over the first year of follow-up in both seasonal and perennial transmission areas, but a booster dose restored efficacy in seasonal sites, achieving a vaccine efficacy of 74% over 18 months," states the WHO in the official advice, adding: "Follow-up studies are ongoing to assess the impact of the booster dose in standard age-based administration."
The WHO also reports, clinical trials results showed that the younger age group (5-17 months), the primary target for this vaccine, displayed the highest 12-month vaccine efficacy in both seasonal (79%) and standard sites (75%). "Ongoing research is exploring optimal dosing schedules and tracking long-term immune response," it adds.
Ifakara's contribution in R21 evaluation
In Tanzania, the study was conducted in the Coast Region involving two villages of Kiwangwa in Bagamoyo Council and Miono in Chalinze Council. Kiwangwa was considered as an area with low malaria transmission while Miono was considered as an area of moderate malaria transmission. Six hundred children aged 6-36 months were recruited from the two study areas.
Exactly two years ago - on Saturday, October 2nd 2021 – Ifakara officially launched a clinical trial in Tanzania to evaluate R21/Matrix-M™. The first doses of the vaccine were first administered to three babies aged 6 - 36 months at Kiwangwa area in Bagamoyo.
Dr. Olotu informed that the evaluation study was "part of a multi-center phase III trial that investigates the efficacy of this promising vaccine in four African countries" with the study countries being Tanzania, Kenya, Mali and Burkina Faso.
Ifakara scientists who worked along with Dr. Olotu in the clinical trial in Tanzania are: Dr. Omary Juma – the field study coordinator; Dr. Mwajuma Chemba – the general study coordinator; Dr. Nsajigwa Misadae – the lead clinician; and Dr. Sylvester Simando – the Assistant study coordinator.
Cost, manufacturing capacity
The Serum Institute of India, the world's largest vaccine manufacturer and a long-term partner of Oxford University, holds the license for the R21/Matrix-M™ vaccine. Notably, the Serum Institute has already established production capacity for 100 million doses annually, set to double within the next two years. This production scale is instrumental in protecting high-risk populations from malaria and curbing the disease's spread.
The Matrix-M component, a proprietary saponin-based adjuvant from Novavax, is licensed to the Serum Institute for use in endemic countries, with Novavax retaining commercial rights in non-endemic regions. The Serum Institute reports an expected production capacity of over 180 million doses per year from licensure. Collaborating with DEK Vaccines, Accra, Ghana, the Serum Institute of India aims to develop capacity for fill-finish manufacturing in Ghana.
Vaccine roll-out plans
With the WHO's endorsement and recommendations in place, additional regulatory approvals are anticipated to follow shortly. This paves the way for the R21/Matrix-M™ vaccine to be made available for wider deployment as early as the coming year, marking a significant stride in the global fight against malaria.
>> Full advice: WHO recommends R21/Matrix-M vaccine for malaria prevention in updated advice on immunization.
About the R21 vaccine
R21 is a modified form of a vaccine "RTS,S or Mosquirix" – the first ever malaria vaccine to get WHO recommendation, whose efficacy was about 56% over one year, and 36% over four years. Epidemiologists say, R21 is designed to be both more potent and cheaper to produce than Mosquirix.
About Ifakara Health Institute
Ifakara is a leading research organization in Africa with a strong track record in developing, testing and validating innovations for health. Driven by a core strategic mandate for research, training and services, the Institute's work now spans a wide spectrum, covering biomedical and ecological sciences, intervention studies, health-systems research and policy translation.
About the WHO
The WHO champions healthier and safer lives globally. WHO teams of 8000 plus professionals, includes the world's leading public health experts, including doctors, epidemiologists, scientists and managers. The WHO coordinates the world's response to health emergencies, promote well-being, prevent disease and expand access to health care. By connecting nations, people and partners to scientific evidence they can rely on, the WHO strives to give everyone an equal chance at a safe and healthy life.
About the University of Oxford
The University of Oxford is an independent and self-governing institution consisting of the University, its divisions, departments and faculties, and the colleges. The colleges and societies are a core element of the University, to which they are related via a federal system.
>> More about the University of Oxford.
About the Serum Institute
Serum Institute of India is now the world's largest vaccine manufacturer – producing and selling globally more than 1.5 billion vaccine doses for various diseases, including polio, diphtheria, tetanus, pertussis, measles, rubella and COVID-19. It is estimated that about 65% of the children in the world receive at least one vaccine manufactured by Serum. Serum vaccines are accredited by the WHO and are being used in around 170 countries across the globe in their national immunization programs, saving millions of lives throughout the world.
>> More about the Serum Institute India.
About GAVI - the Vaccine Alliance
Gavi is an international organization created in 2000 to improve access to new and underused vaccines for children living in the world's poorest countries. Gavi helps vaccinate almost half the world's children against deadly and debilitating infectious diseases.