WORKSHOP: Ifakara readies for nationwide healthcare survey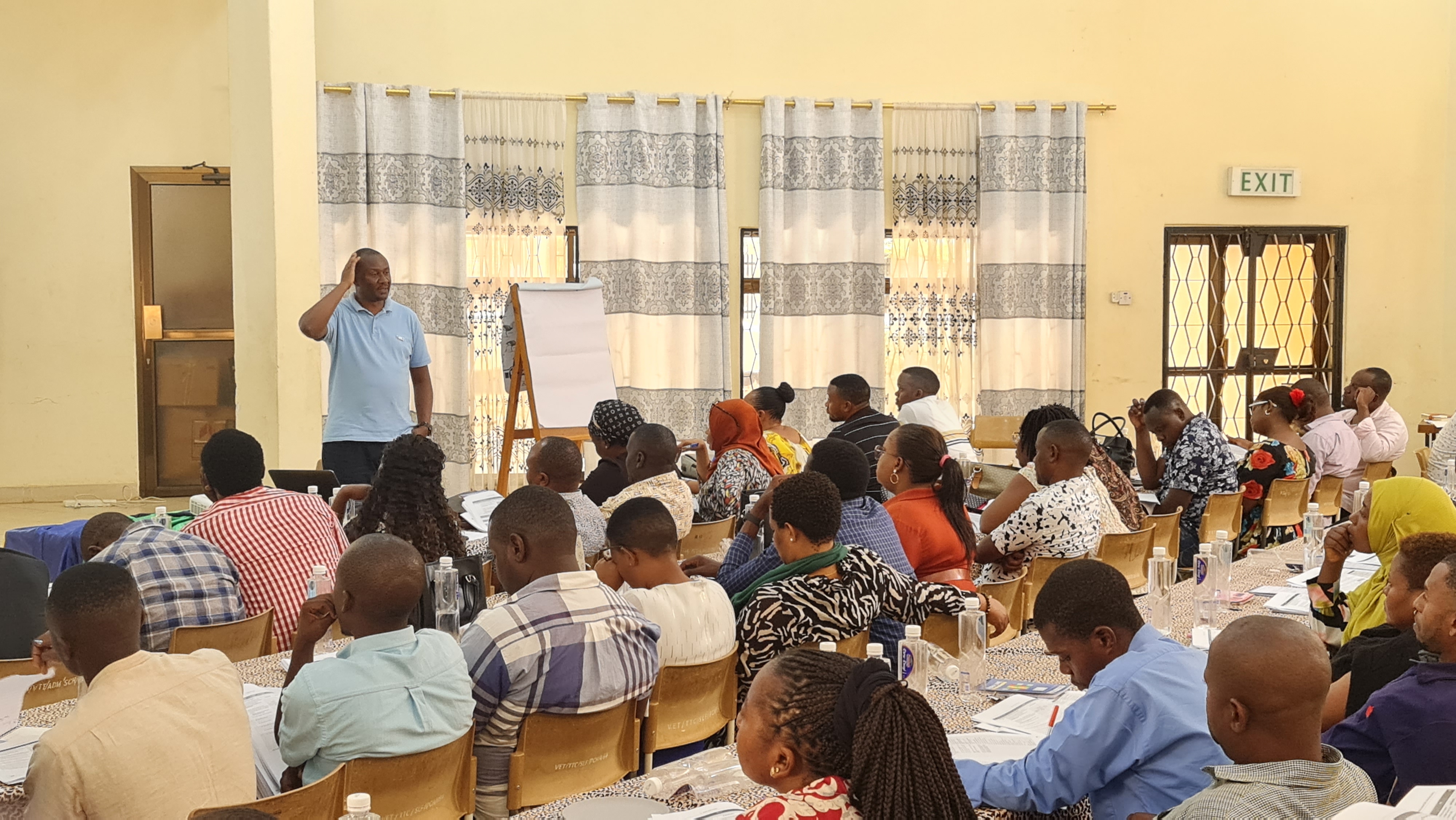 In an effort to enhance healthcare services across Tanzania, Ifakara Health Institute organized an intensive training session for field interviewers from October 10th to October 13th. Held at VETA premises in Morogoro region, the training involved a team of 70 field interviewers who will be conducting surveys in healthcare facilities across 21 regions of the country.
The extensive survey is part of The Service Availability and Readiness Assessment (SARA) project, a critical undertaking of the Ministry of Health (MoH).
The primary objective of the SARA project is to assess and monitor the availability and readiness of healthcare services in Tanzania. The project, now in its fifth round of implementation, plays a pivotal role in shaping the nation's healthcare landscape.
Funded by The Global Fund, SARA entails a nationwide assessment of health facilities that occurs every three years, providing insights into the status of providing Essential Package of Health and Related Services, the resources required for delivering healthcare services, and the readiness to provide these services.
Learn more about the SARA project here
The week-long training session marks a significant step toward achieving the SARA project's objective of generating a set of core indicators for service availability, which can be used to measure progress in strengthening the healthcare system over time.
Throughout the training, the field interviewers were introduced to the SARA project, including its objectives, methodology, and expected outcomes. They also received theoretical and practical training for effective data collection, which included an in-depth review of the SARA questionnaire and response options.
Moreover, participants gained hands-on experience in administering the questionnaire using tablets. The training program also emphasized the importance of following procedures meticulously before, during, and after site visits.
The training was facilitated by a team of experts from Ifakara, led by Dr. Augustine Joachim, the Project Leader of SARA. Other facilitators from Ifakara included Dr. Sigilbert Mrema (Research Scientist), Selemani Mbaga (Data Scientist), Samwel Lwambura (Statistician), Mary Irema, Priscilla Mlay, and Salome Mvaa (Project Administrators).
The Ifakara team was joined by Dr. Edwin Chilila Oliver, the Coordinator of SARA from the Ministry of Health, Stephano Cosmos, Statistician and Biostatistician from the National Bureau of Statistics (NBS), and other representatives from PRO-LARG who contributed their expertise to ensure the success of this vital training session.
The training event demonstrates Tanzania's commitment to improving its healthcare sector and marks a significant stride toward enhancing the country's healthcare system's readiness and availability, benefiting citizens across the nation.