TRAINING: Ultra-sound course conducted in Ifakara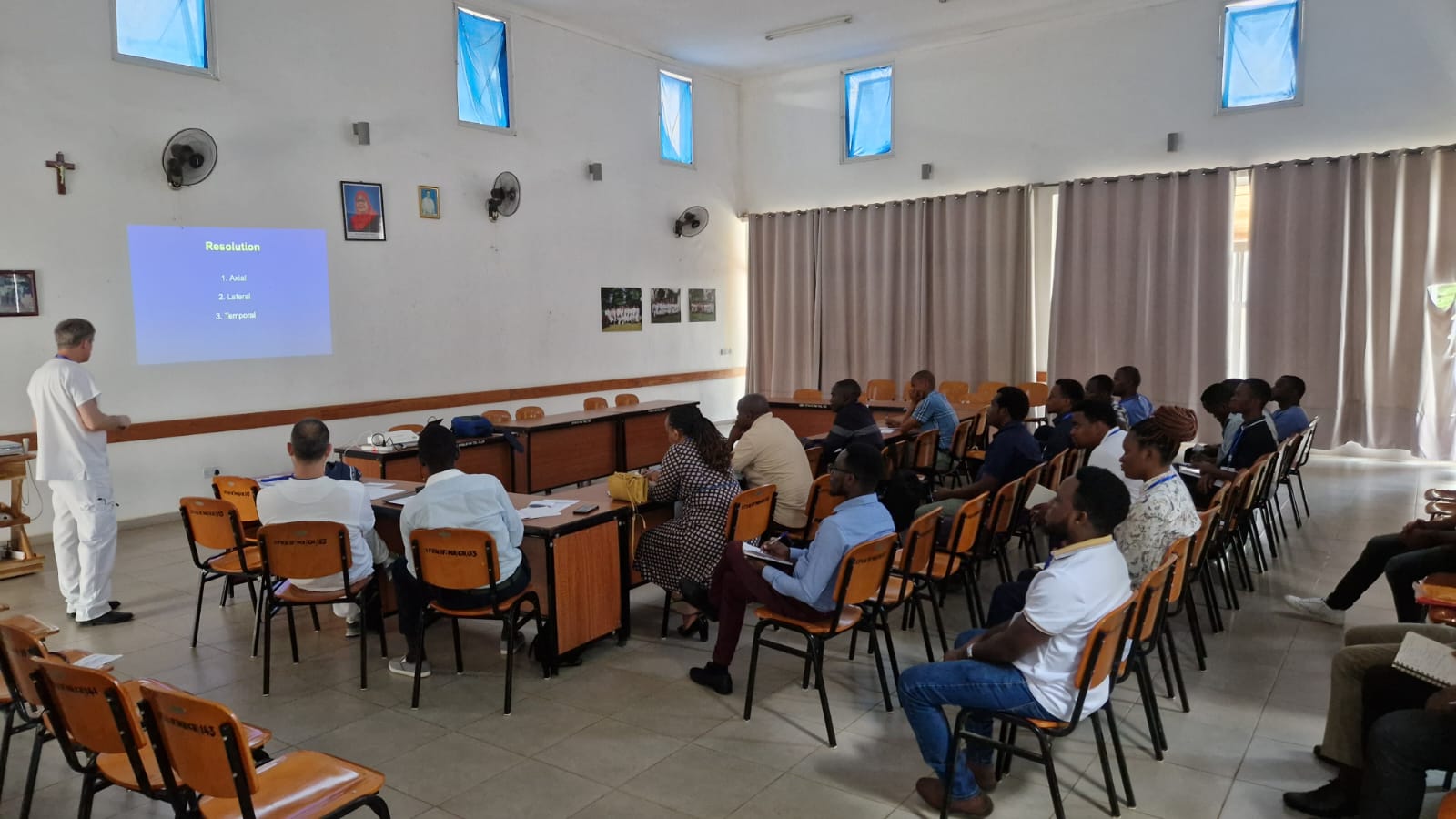 From October 16-20, 2023, Ifakara Health Institute and partners hosted a five-day intensive ultra-sound course offering 15 clinicians a unique opportunity to elevate their skills and knowledge on "echocardiography" - an ultrasound test that checks the structure and function of a heart.
This fourth edition of the course comes as a result of a collaboration between the Ifakara Health Institute (Ifakara), Tanzania; The St. Francis Referral Hospital (SFRH), Tanzania; The Swiss Tropical and Public Health Institute, Switzerland, the University Hospital Basel, Switzerland and the Medical Council of Tanganyika (MCT), Tanzania.
Enhanced cardiac care
The objectives of this course are clear: to equip clinicians with the essential skills and knowledge required for high-quality echocardiography. With a core focus on achieving echocardiographic parameters in line with international guidelines, participants will gain the expertise to decipher complex echocardiographic findings and, ultimately, make accurate diagnoses.
Understanding echocardiography
Echocardiography uses sound waves (ultrasound) to create detailed images of the heart. It provides information about the structure and function of the heart. By capturing real-time images of the heart's chambers, valves, and blood flow, echocardiography helps doctors diagnose heart conditions, such as heart disease, heart valve problems, and heart muscle abnormalities.
Echocardiography is a valuable tool for assessing the heart's overall health and function without the need for surgery or invasive procedures.
Course background
Since 2017, the SFRH has collaborated with partners to offer comprehensive courses in ultrasound disciplines, including echocardiography. They have conducted 17 courses to date, and three echocardiography courses have been conducted.
The hospital is well-equipped with six ultrasound machines with echo probes along with 6 clinicians who are able perform about 10 -15 high-quality echocardiographies a day. Ongoing staff training under the guidance of Dr. Martin Rohacek and cardiologists from the University Hospital Basel underscores their commitment to advancing cardiac healthcare.
A journey through knowledge and practice
The week was meticulously planned over five dynamic days, each filled with enriching experiences. The course covered topics spanning from ultrasound fundamentals, machine settings, and practical training on the first day to critical aspects of echocardiography, including valve assessment and pericardial diseases on days two and three. The final days were dedicated to echocardiography in patients with artificial valves.
Facilitators
Behind the scenes, a team of renowned healthcare professionals spearheads this course. Dr. Winfrid Gingo, Clinical Director at St. Francis Referral Hospital, leads the way alongside Dr. Dominick Raffael, Physician at the same institution. PD Dr. Martin Rohacek, a Physician at the Ifakara Health Institute, and Dr. Andrew Katende, Head of the Heart and Lung Clinic Ifakara, played a critical role in the sucess of the course.
The 4th Echocardiography Course is not just a medical training event; it's a transformative journey that promises to shape the future of cardiac care. St. Francis Referral Hospital, alongside its esteemed collaborators and dedicated participants, is committed to ensuring that every heartbeat is heard, understood, and cared for.