IMPACT: Ifakara scientist is new vector biology professor at top UK university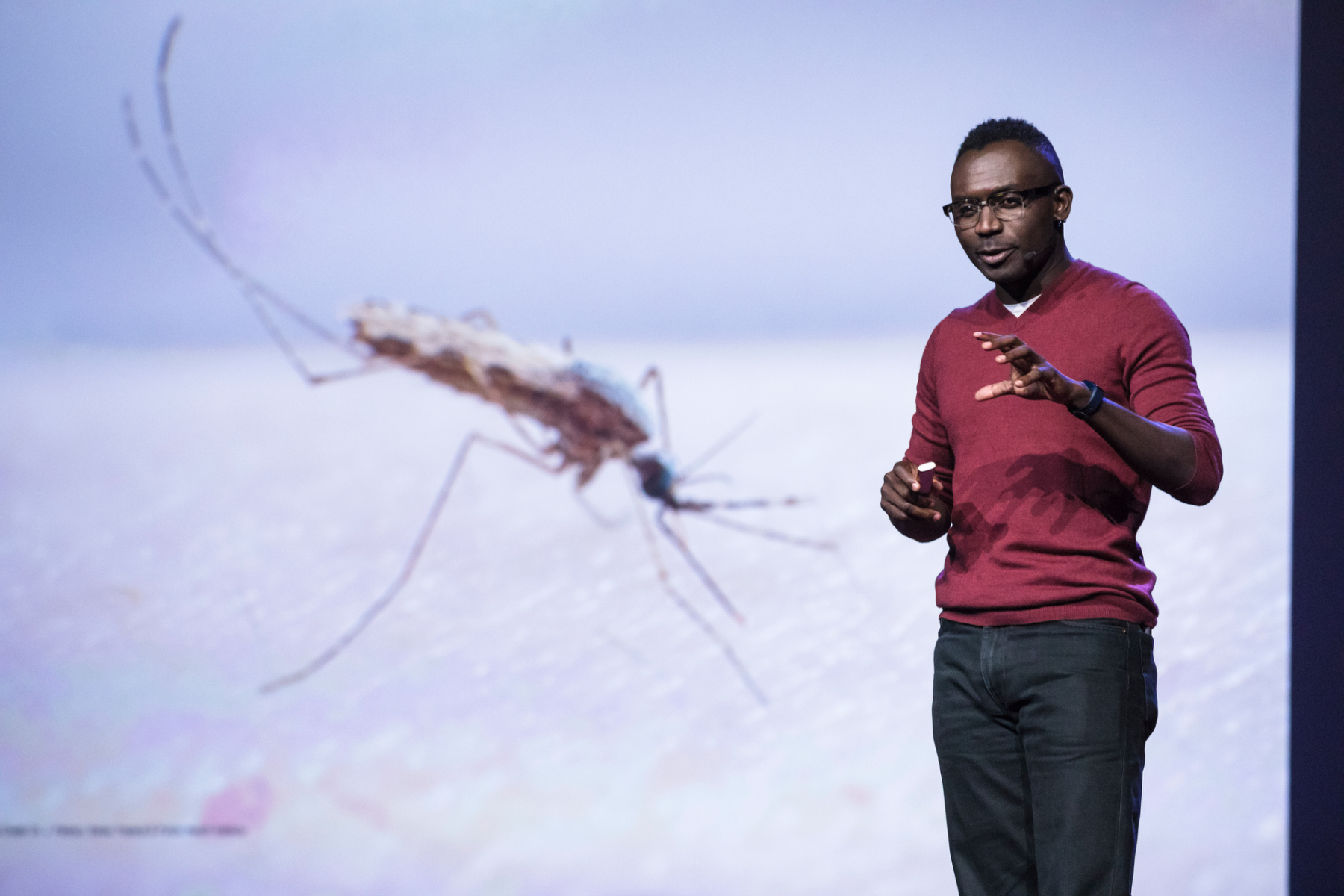 In the global academia space, the names of Lord Kelvin (the father of temperature systems), James Watt (the father of electrical engineering), and Adam Smith (the father of economics) are widely known for their scientific achievements, right? But only a few people know that these great names once were part of the teaching staff at the Glasgow University – an imminent high-learning institution in the UK.
Now, here is the good news for Ifakara Health Institute – a seasoned entomology researcher at Ifakara, Dr. Fredros Okumu, has joined these ranks following his appointment as Professor of Vector Biology at Glasgow. His appointment was made public on the Glasgow University website on Tuesday this week.
"We are delighted to announce the appointment of Fredros Okumu as a new Professor of Vector Biology in the School of Biodiversity, One Health and Veterinary Medicine," reads in part a statement on the web page of the Glasgow's School of Biodiversity, One Health & Veterinary Medicine (SBOHVM).
Prof. Okumu is a leader in Global Health who is internationally renowned for his research on African malaria vectors. He is also renowned for his advocacy and championship of African-led scientist, capacity strengthening in malaria endemic countries and equitable international partnerships.
Just a few months back, he was Director of Science at Ifakara; where after handing over duties he continued serving as an entomology researcher to maintain his long-term research work.
His Ifakara legacy
Prof. Okumu served as Ifakara Science Director between 2016 and 2023. His tenure was marked by invaluable contributions, particularly his unwavering dedication to mentoring and guiding numerous Early Career Researchers. Through his wisdom and guidance, he has equipped a new generation of scientists with the knowledge, skills, and determination to lead the way in malaria research and control, both locally and on the global stage.
His legacy at Ifakara and his ongoing contributions to global health stand as an inspiration to all those devoted to enhancing the well-being of individuals in malaria-endemic regions. Under his leadership, Ifakara solidified its reputation as a center of excellence for health research in Africa.
He also played a pivotal role in the successful, long-term partnership between Ifakara and the University of Glasgow. This partnership has not only catalyzed scientific advancements but also facilitated invaluable training opportunities for the next generation of researchers.
Some notable reactions
Glasgow's Professor Heather Ferguson commented on the appointment: "We are thrilled to welcome Fredros to our team at the University, while maintaining a strong affiliation with our long-term partner, the Ifakara Health Institute. It is a great honor to have him as our colleague."
The Director of Science at Ifakara Health Institute, Dr. Ally Olotu: "As Ifakara, this is great news, we are truly happy for him and appreciate all that he has contributed to the institution over the years, as we continue to work together, we know that this will further strengthen the relationship between Ifakara and the University of Glasgow."
Prof. Okumu himself: "I'm delighted & deeply grateful for this appointment at the University of Glasgow. Especially since I continue to work with the excellent teams at both at IHI (Ifakara) & SBOHVM. After years as a scientist and Director of Science at Ifakara, this new opportunity fulfills a long-held dream."
About the Glasgow University
The University of Glasgow, simply Glas, is a public research university at Glasgow, Scotland in the United Kingdom (UK). Founded in 1451, it is the fourth-oldest university in the English-speaking world and one of Scotland's four ancient universities.
Learn more here.