IHI hosts first-ever World NTD Day in Bagamoyo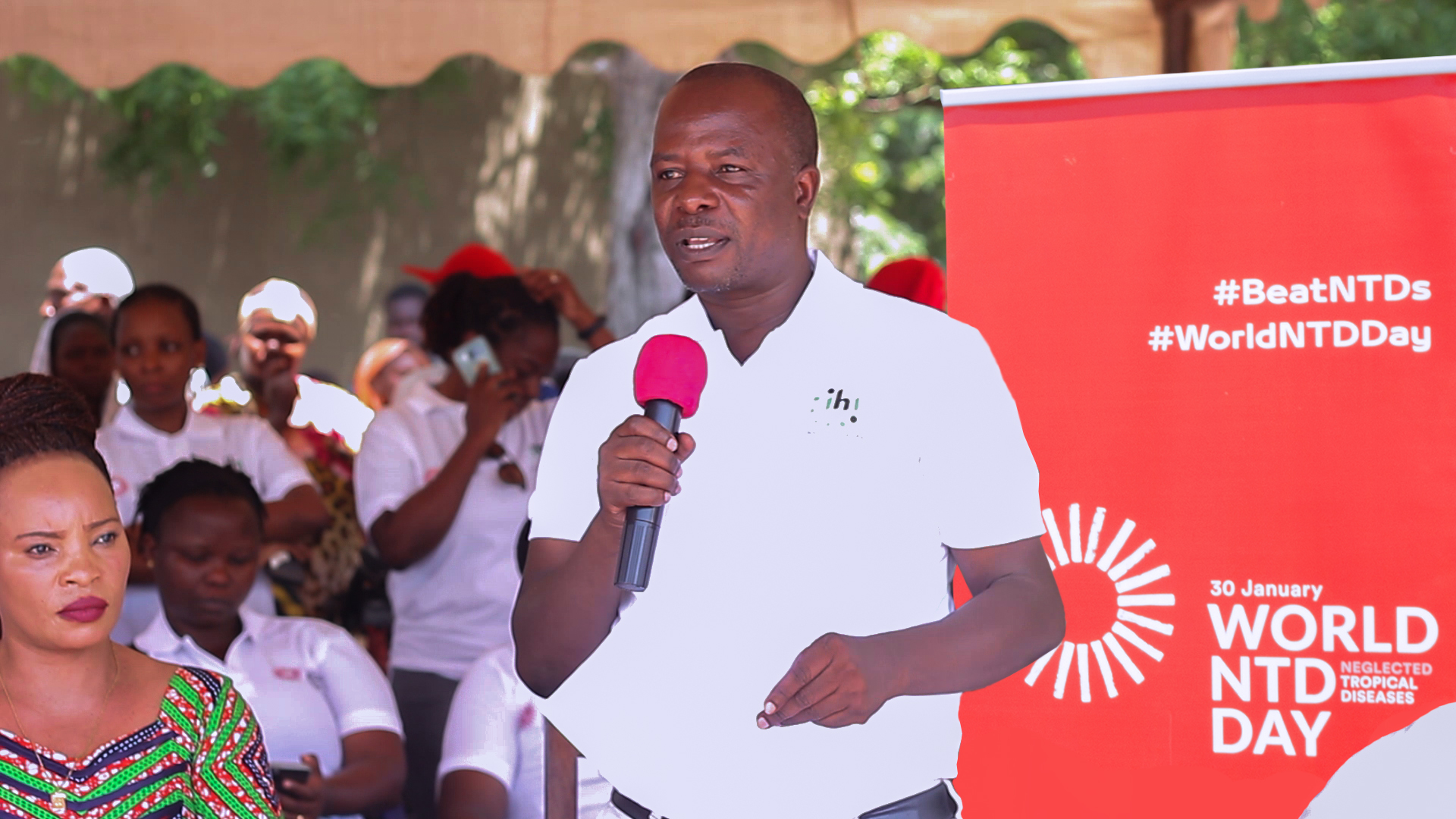 Ifakara Health Institute today hosted the first-ever World Neglected Tropical Diseases (NTD) Day with a colorful event held in Bagamoyo – Tanzania's old capital located 80 kilometers north-west of the country's main port and commercial capital, Dar es Salaam.
Going forward, the World NTD Day will be marked on January 30 every year as an awareness day for addressing neglected tropical diseases. 2020 is a special year for the global health response to NTDs because in this year United Nations publishes its 10-year plan for reducing NTDs.
In observing the Day today, IHI researchers led by Dr. Michael Mihayo joined Bagamoyo residents and local authorities, including a representative from the District Commissioner's office Ms. Kasilda Mgeni, at a special gathering at Nianjema Primary School. The researchers shared their knowledge, experience and a report on NTDs which was presented by Dr. Mihayo himself.
View more photos here.
Attendees were entertained by selected performers who also took the stage to raise awareness on NTDs. Groups of talented pupils from Nianjema school also performed on stage, sending out clear messages to the audience why NTDs shouldn't be neglected.
January 30 was chosen as World NTD Day as it is the anniversary of the London Declaration on NTDs, a disease eradication program launched in the UK capital in 2012. However, the Day is officially marked for the first time this year.
About NTDs
Neglected tropical diseases (NTDs) are a diverse group of tropical infections common in low-income populations in developing regions of Africa, Asia, and the Americas. They are caused by a variety of pathogens such as viruses, bacteria, protozoa, and helminths.
There is some debate among infectious disease experts over which diseases are classified as neglected tropical diseases. However, these are common of all: ascariasis, Buruli ulcer, Chagas disease, dracunculiasis, hookworm infection, human African trypanosomiasis, Leishmaniasis, leprosy, lymphatic filariasis, onchocerciasis, schistosomiasis, trachoma, and trichuriasis.
#BeatNTDs #WorldNTDDay #IHIimpact #IHIshares #IHIengages