RABIES:  Optimism as local govts commit funds for mass dog vaccination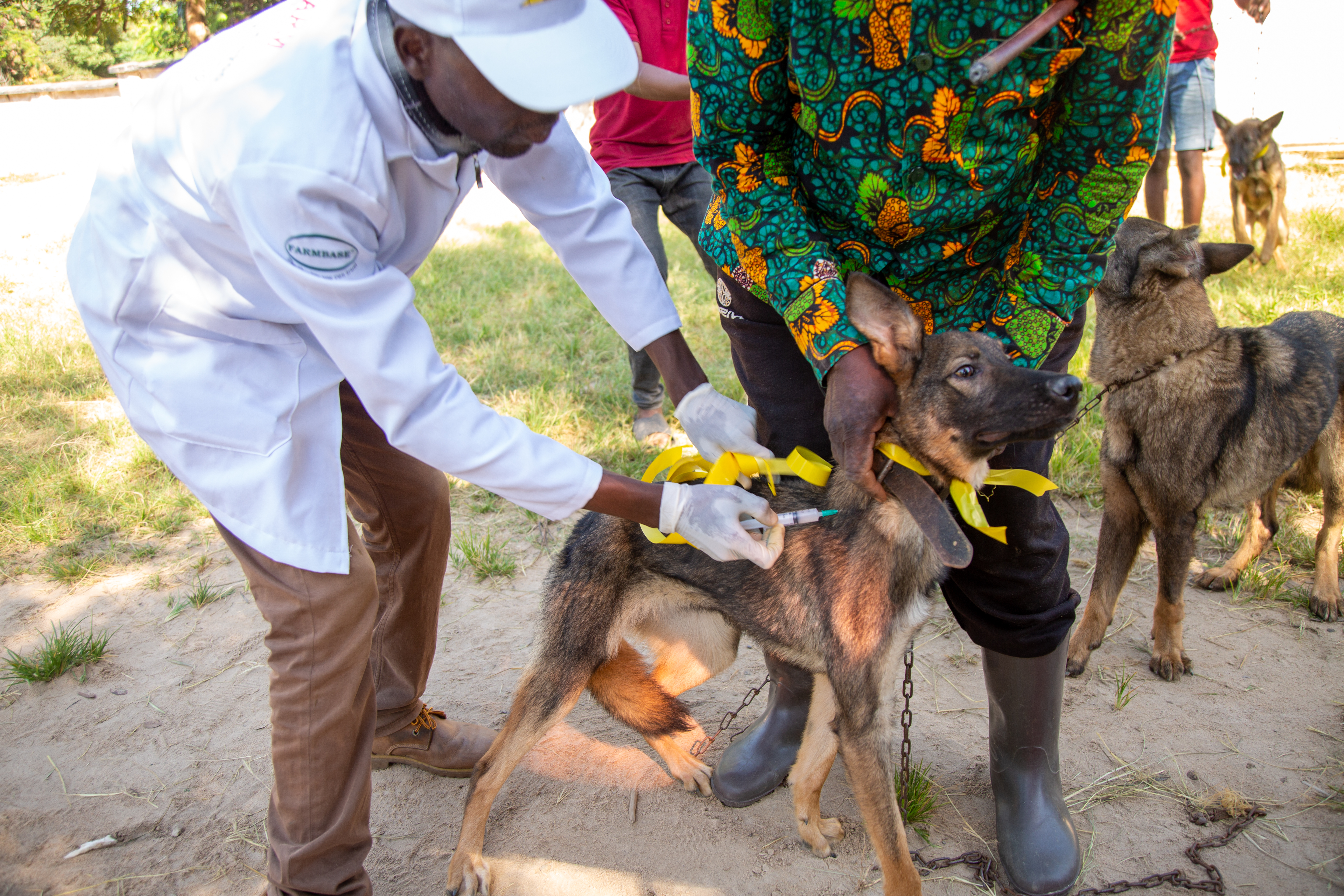 Tanzania's local government authorities have committed to allocating funds for Mass Dog Vaccination (MDV) activities in their budgets in the 2024/2025 fiscal year. They sounded this commitment at a stakeholders' meeting held in Musoma, Mara from October 26-27, 2023.
The meeting was attended by government stakeholders from national, regional, and district levels, along with politicians, who both pledged continued support to eliminate rabies in Tanzania. The meeting was organized by Ifakara Health Institute in collaboration with the Global Animal Health Tanzania.
The meeting had a specific objective of sharing the findings of Ifakara's study that evaluated innovative approaches for the efficient delivery of Mass Dog Vaccination (MDV) and to engage in discussions regarding the future steps for maintaining MDV efforts beyond the program's conclusion. This initiative was tailored to improve vaccination coverage and make a substantial contribution to the ongoing battle against rabies in the region.
Government commitment
Based on the insights presented during the meeting, all local government authorities (LGAs) committed to allocating funds for Mass Dog Vaccination (MDV) activities in their budgets for the upcoming fiscal year 2024/2025. This shift from donor-dependent programs to government-owned initiatives signifies a more sustainable, locally-driven approach to rabies control.
Additionally, the participants also agreed to increase community involvement and awareness through public education, including school outreach programs, and promoting responsible dog ownership through village by-laws. These measures aim to not only reduce the burden of rabies but also empower local communities to take charge of public health issues.
Why the commitment matters
In Tanzania, an estimated 400 to 900 people lose their lives each year due to this preventable disease. Before the implementation of this study, the region had an estimated 75 cases of rabies exposure per 100,000 people annually, resulting in an estimated 20 to 40 human deaths each year.
This substantial burden was largely due to limited access to rabies PEP in the region, a challenge shared by many other regions across the country, and the inconsistently applied execution of MDV. The World Health Organization recommends a vaccination coverage of at least 70% for the annual campaign to effectively break the cycle of rabies transmission.
The combination of rabies PEP and MDV represents effective public health strategies for preventing and eliminating human rabies transmitted by dogs. Failing to adequately implement this One-Health approach can significantly jeopardize the well-being of communities.
>>Learn more about MDV here and PEP here
Ifakara findings presented
The research team led by Joel Changalucha, the principal investigator, tested two MDV delivery strategies; the novel decentralised community led vaccination (continuous vaccination) and standard method, village level central point vaccination which is conducted once per year (pulsed vaccination).
The study introduced a new approach called Continuous Mass Dog Vaccination (MDV), allowing local communities to organize vaccinations throughout the year based on vaccine availability in their area. In contrast, the traditional Pulsed MDV method relies on cold storage of vaccines at district headquarters and involves vaccinating each village once a year in a single-day campaign.
Scientists said "During the study, over 220,000 dogs were vaccinated. Continuous vaccination achieved a noteworthy coverage of approximately 60%, a significant improvement compared to the Pulsed method, which typically reaches around 25%."
"The cost per vaccinated dog in the continuous approach ranged from 3,670 to 13,850 TSH, while in the pulsed method, it ranged from 2,400 to 12,200 TSH" they said, attributing the cost variation to "factors such as the number of dogs vaccinated, distance, and the urban or rural status of the vaccinated communities."
Furthermore, the research project also implemented an Integrated Bite Case Management (IBCM) system, which played a crucial role in assessing the risk of rabies both before and after the Mass Dog Vaccination (MDV) program.
This system is designed to ensure that individuals who were bitten by potentially rabid animals received the necessary rabies vaccines, ultimately enhancing public safety. By taking this comprehensive approach, the study guaranteed the proper administration of human rabies vaccines to those at risk.
Over the course of the three-year study, there were only 8 reported deaths, demonstrating the effectiveness of the IBCM system and the MDV program in preventing rabies-related fatalities.
>>Learn more about IBCM here
Some basic information
Rabies is a viral infection that affects all mammals, including humans, and is primarily transmitted to humans through the bite from an infected animal, with dogs being the primary reservoirs of the infection. The disease attacks the central nervous system, and if left untreated, can result in horrifying fatal symptoms.
However, human rabies can be prevented by promptly administering rabies post-exposure prophylaxis (PEP), a vaccine which can prevent the onset of symptoms. Additionally, mass dog vaccination (MDV) programs can play a crucial role in completely eliminating the transmission of rabies.
>>Learn more about rabies here
Vaccination campaign in Tanzania
In May 2021, Ifakara collaborated with the African Regional One Health University Network (AFROHUN), Food and Agriculture Organization (FAO), UN agencies, and local ministries, to carry out a rabies vaccination campaign in Kisarawe District, Tanzania.
This collaborative effort aimed to combat rabies, a preventable but deadly disease, with the goal of eliminating it in Tanzania by 2030. The campaign involved vaccinating 5000 dogs and engaged students from Sokoine University of Agriculture and Muhimbili University of Health and Allied Sciences in providing vaccines and community awareness activities.
>>Read more about the campaign here