TRAINING: Improving detection of disease-carrying mosquitoes in Bagamoyo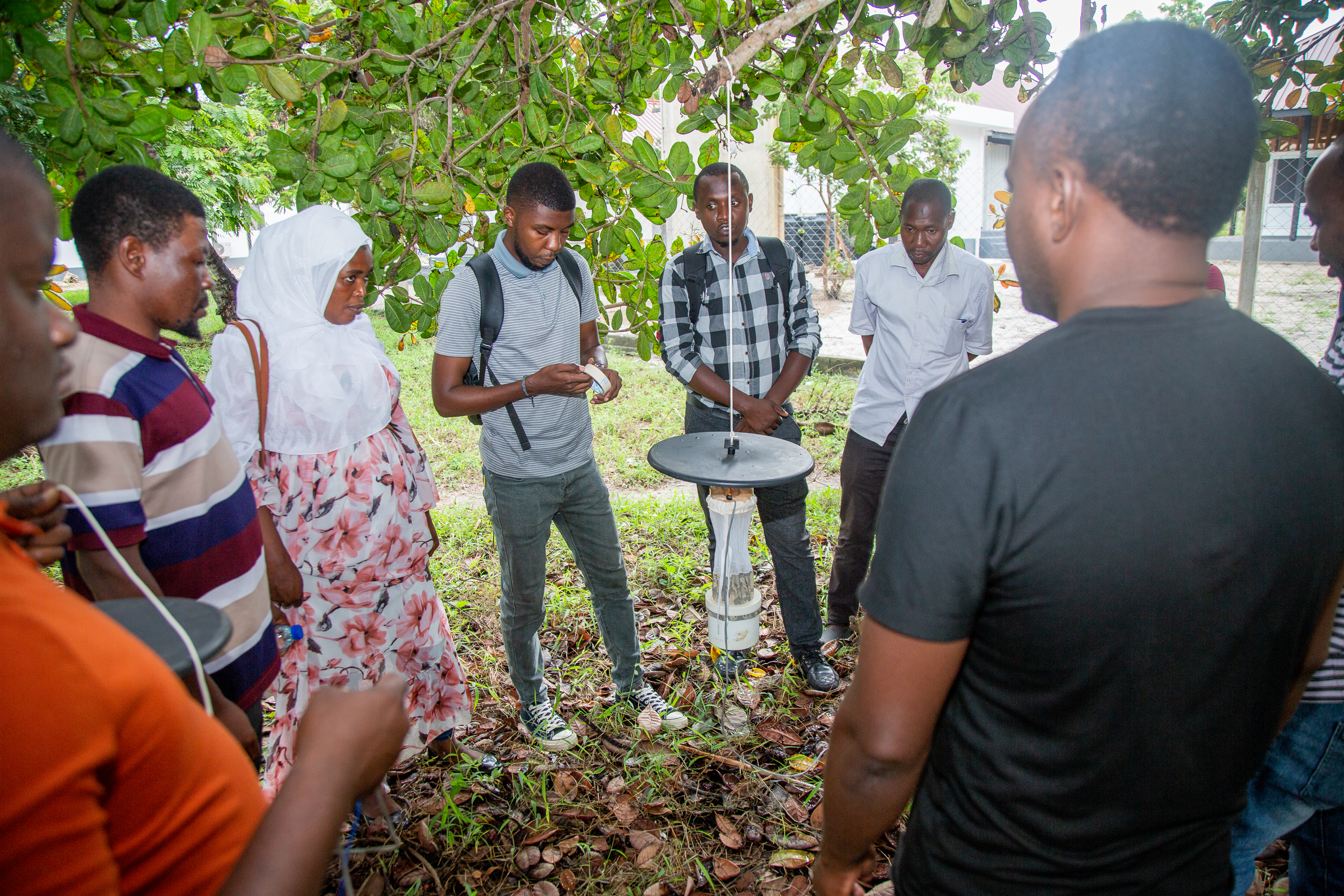 In a collaborative effort, Ifakara Health Institute's Vector Control and Product Testing Unit and the Bagamoyo District Council organized a 5-day training for community health workers to strengthen the district's ability to detect disease-carrying mosquitoes, improve preparedness, and enhance decision-making for interventions.
The training, held in Bagamoyo, Tanzania started on October 31 and comes to an end today.
Mosquito-borne diseases in Tanzania
Mosquito-borne diseases are illnesses transmitted to humans through mosquito bites, with common examples including malaria, dengue fever, Zika virus, chikungunya, yellow fever, West Nile virus, Japanese encephalitis, and Rift Valley fever. These diseases are a significant global health concern, and prevention measures, such as mosquito control and protective measures, are crucial to reduce the risk of infection.
Tanzania is committed to combating vector-borne diseases, with a specific focus on malaria. The country operates a surveillance program led by the National Malaria Control Program (NMCP) to identify malaria-carrying mosquitoes in selected sites, including two within the Bagamoyo District Council. Recognizing the growing risk of disease outbreaks, the Bagamoyo District Council saw the need to enhance and expand these surveillance efforts.
Training components
The training was facilitated by experts from Ifakara's Vector Control Product Testing Unit, including Frank Tenywa, Jane Machange, Emmanuel Mbuba, Ahmad Mpelepele, and Masoud Suleiman.
The curriculum covered key topics such as malaria burden and mosquito vectors, mosquito ecology and behavior, mosquito anatomy and identification, adult mosquito surveillance, mosquito life cycle and identification, trap deployment, malaria control, and the role of entomology, as well as trap collection and mosquito identification.
Participants' feedback
The community health workers conveyed their appreciation for the extensive knowledge they gained from the scientists at IHI. Dotto Maulid Juma, a participant, remarked, "Throughout this training, I've acquired invaluable insights into a wide array of strategies for combating and effectively managing malaria. Furthermore, I've developed a deeper understanding of the diverse mosquito species, realizing that not all mosquitoes are carriers of the malaria parasite."