VISIT: Ifakara, London School chat strategic partnership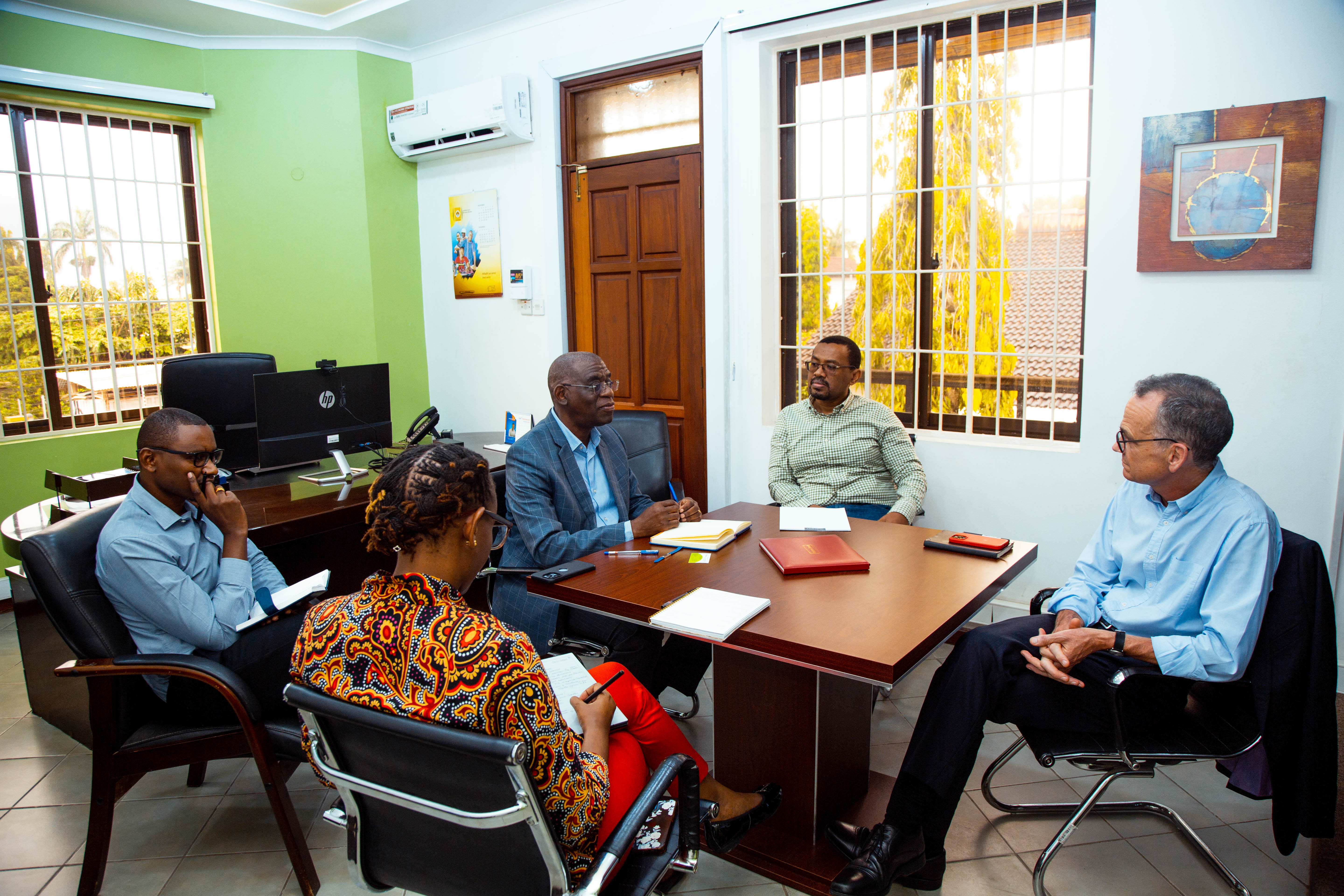 During his visit to the Ifakara Health Institute in Tanzania, Prof. Liam Smeeth, Director of the London School of Hygiene and Tropical Medicine (LSHTM), engaged in discussions to rekindle a once strong strategic partnership.
Reduced fees for PhD, master's students
The discussion focus was on providing affordable academic opportunities for Ifakara staff towards enhancing capacity strengthening. Present at the discussion representing Ifakara, include the Institute's Chief Executive Director, Dr. Honorati Masanja, Director of Science, Dr. Ally Olotu, Chief Operating Officer Raphael Laizer, and Head of the Grants and Contracts Office, Dr. Zawadi Mageni Mboma.
The discussions revolved around two key points presented by Dr. Masanja: ensuring that Ifakara can access reduced fees for PhD students and exploring the possibility of extending these benefits to master's students.
About the LSHTM
The LSHTM, which is affiliated to the University of London (it's parent institution), is renowned for its research, postgraduate studies and continuing education in public and global health. It's located in Bloomsbury, central London in the UK.
The LSHTM has an international presence and collaborative ethos. It is uniquely placed to help shape health policy and translate research findings into tangible impact. Ifakara Health Institute boasts a number of its alumni who have graduated from this prestigious institution.
>>Learn more about the LSHTM here
Alignment to Ifakara strategic plan
This dialogue perfectly aligns with Ifakara's capacity-building strategy, underscoring the institute's dedication to promoting the professional development of its workforce. These initiatives are part of the diverse training programs hosted at the institute, encompassing the co-supervision of master's, doctoral, and post-doctoral fellows from partner universities.
The institute's training facilities, which comprise a dedicated Training Center in Bagamoyo, various Ifakara research platforms, and ongoing research projects, play a pivotal role in nurturing the development of both staff and students
Dr. Zawadi said, "This partnership has had a significant impact over the years; the majority of our top leadership has received training from LSHTM, and we are eager to sustain this invaluable relationship."
More photos from the meeting here