FORUM: Ifakara at key national public health conference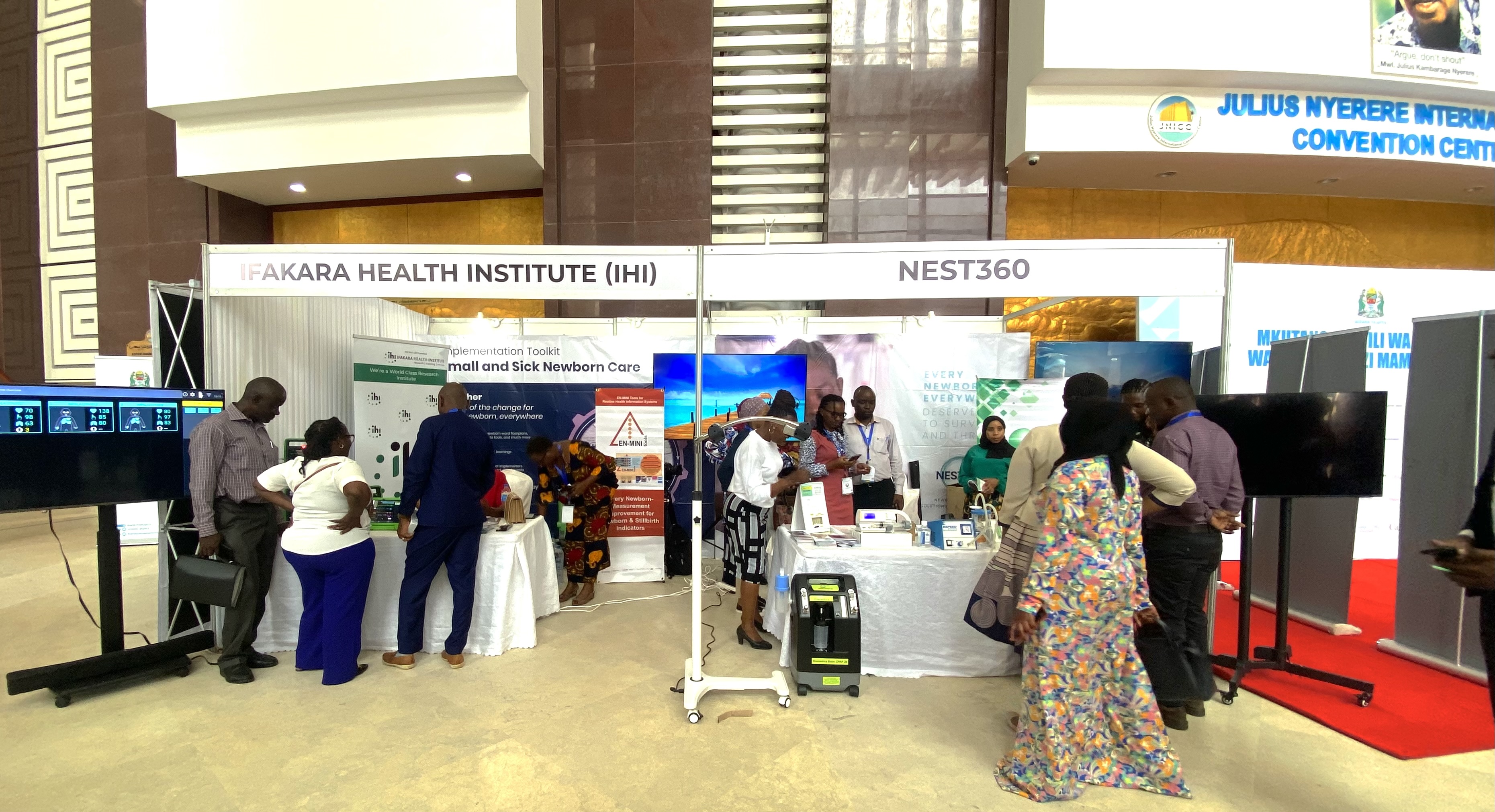 Ifakara Health Institute is part of the Second National Reproductive, Maternal, Newborn, Child, Adolescent Health, and Nutrition (RMNCAH+N) Scientific Conference, running from today to Friday (November 15-17, 2023) at the Julius Nyerere International Convention Centre (JNICC) in Dar es Salaam, Tanzania.
This event is dedicated to advancing access to quality services in the areas of reproductive, maternal, newborn, child, adolescent health and nutrition through evidence-based practices. It brings together experts, practitioners, and researchers in the field, providing a platform to exchange knowledge and foster collaboration.
Ifakara scientists use the platform to showcase their groundbreaking work through exhibitions, panel discussions and presentations. As the conference unfolds, attendees can expect insightful discussions and presentations that contribute to the ongoing efforts to improve healthcare outcomes in Tanzania and beyond.
Two projects showcase work
On of the key highlights in Ifakara participation at the conference is presence of two Ifakara Health Institute projects on reproductive and newborn health: the Catalyzing Policy Improvement in Africa (CPIA) for Adolescent Sexual and Reproductive Health in Tanzania and the Newborn Essential Solutions and Technologies (NEST360).
Both have pitched booths to showcase their research work – focusing on improving the health of adolescents and newborns in Tanzania through studies that target to improve policy and supporting newborn health interventions and technologies at the facility level.
Former Tanzania President Jakaya Kikwete visited the booths on Day 1 where he was briefed about the project activities. Kikwete is among the key global figures supporting and in leadership of public health, particularly in developing countries.
About CPIA – Tanzania
The "Catalyzing Policy Improvement in Africa" – or simply CPIA – project aims to improve Maternal, Newborn, Sexual and Reproductive Health policies in 5 African countries – Tanzania, Senegal, Burkina Faso, Uganda and Mozambique. The project seeks to improve the effectiveness and efficiency of the national health research system and its value to policymakers within sub-Saharan African countries.
Inadequate and uneven progress in maternal, newborn, sexual and reproductive health (MNSRH) in sub-Saharan Africa resulting from weaknesses in policy implementation are some of the factors this project wants to address and hopefully, participate in the contribution of making tangible policy outputs including improvements of existing policies – or making of new policies that will improve MNSRH.
The CPIA project is a collaborative project involving national core and international partners. The national core partners include: West Africa Health Organization (WAHO); School of Public Health, Makerere University; Ifakara Health Institute – IHI; and Universidade Eduardo Mondlane. International partners include the WHO Department of Maternal, Newborn, Child and Adolescent Health and Ageing and the WHO Evidence to Policy and Impact Unit, Geneva.
About NEST 360
Newborn Essential Solutions and Technologies (NEST360) is a global consortium committed to reducing newborn deaths by 50% in hospitals, currently conducted in Tanzania, Kenya, Malawi, and Nigeria. The program is an evidence-based model for sustainable health system change to close the gaps in technology, markets, and human resources for the implementation of quality hospital-based newborn care on a national scale.
In Tanzania, the NEST program works in close collaboration with the Ministry of Health, to improve the quality of comprehensive newborn care units as stipulated in the National guideline for neonatal care and the establishment of neonatal care units.
Phase I of the program started in late 2019 in three tertiary hospitals i.e., Muhimbili National Hospital (MNH Upanga), Muhimbili National Hospital (MNH Mloganzila) and Mbeya Zonal Referral Hospital. Implementation at Kilimanjaro Christian Medical Centre (KCMC) started in February 2022. The three regional referral hospitals in Dar es Salaam i.e., Mwananyamala, Amana and Temeke started implementation in 2020. The tertiary hospitals will be the 'learning hubs' to ensure mentorship and supportive supervision within the selected regions.