INDUCTION: New Ifakara board members visit Bagamoyo research facilities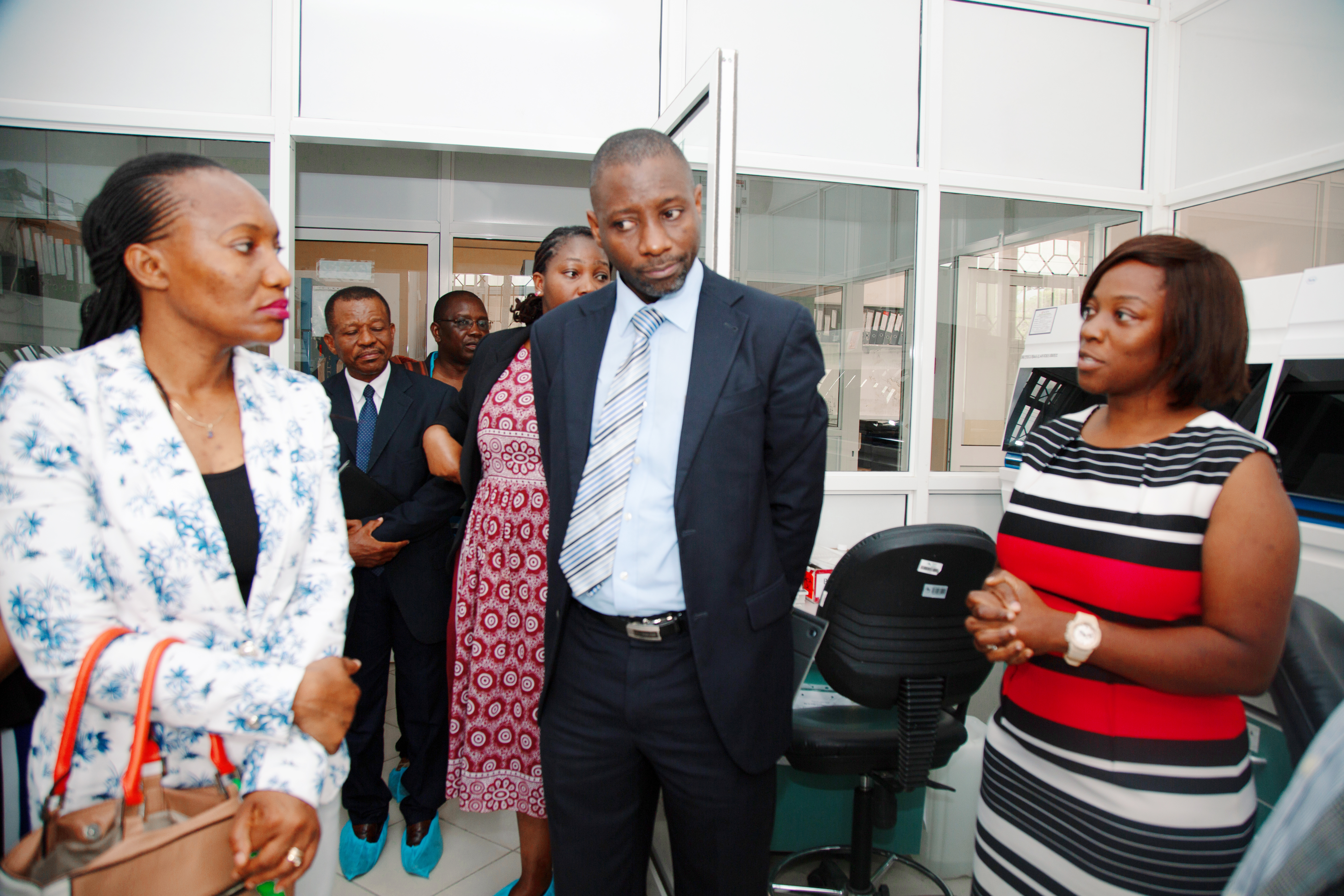 New members of the Ifakara Health Institute governing boards and committees participated in a day-long induction during which they also got the opportunity to visit the Institute's research facilities based at Bagamoyo Branch.
The new members, who are joining the different organs are: Grace Magembe (Director of Hospital Services in the Ministry of Health, Community Development, Gender, Elderly and Children) who joins the Board of Governors; and Abraham Mnzava (Senior Malaria Coordinator of Africa Leaders Malaria Alliance - ALMA) who joins the Scientific Advisory Committee (SAC) as chair and by virtue of his position in the SAC he also joins the Board of Trustee as member.
Others are: Gabriel Mwero (from Strategic Agility – a Consulting firm in Accounting, Auditing, Finance and Risk Management Professionals in Tanzania), and Godfrey Kilenga (Founder and member of the Institute of Internal Auditors – IIA – Tanzania.
Other new members are: Agnes Kitwanga (Director of Research Coordination and Promotion Commission for Science and Technology – Coostech – both joining the Finance Audit & Risk Committee; and Lucy Flugence (SNV Netherlands Development Organization) and Julie Makani (Professor,
Muhimbili University of Health and Allied Sciences – Muhas) who both join the Scientific Advisory Committee.
The facilities visited include: The Training Center, the Insectary, the Clinical Trials Facility, and the Archives at Kingani area; and the Bagamoyo Laboratory. After the visit, the members were briefed on the Institute's research work at a day-long induction meeting. #
#Ifakaragovernance