FORUM: Three IHI scientists attend Global Health Systems Research Symposium 2020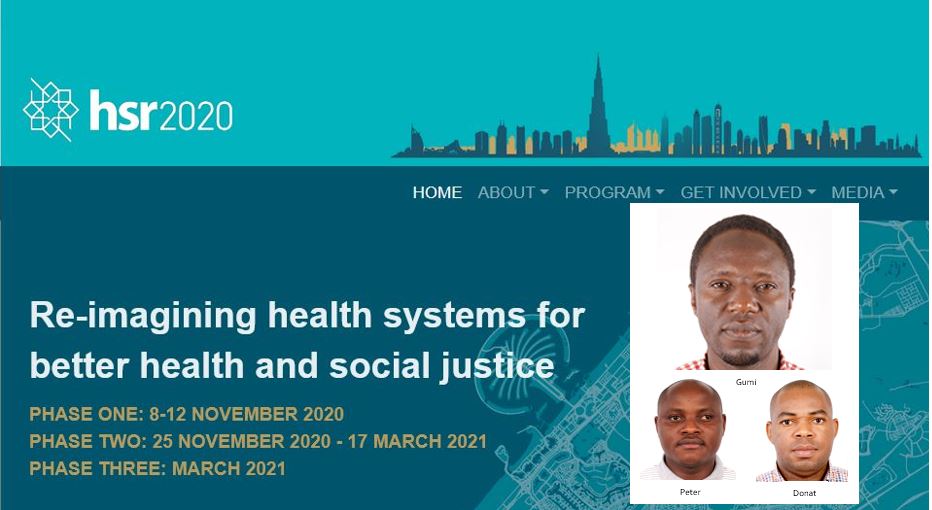 Three Ifakara Health Institute researchers – Gumi Abdallah, Donat Shamba and Peter Binyaruka – are among over 2,000 policy-makers, practitioners and researchers from more than 100 countries attending the Sixth Global Symposium on Health Systems Research (HSR2020). The researchers explore how to build socially just health systems that can improve people's health.
The forum, whose theme is: "Re-imagining health systems for better health and social justice," is hosted virtually from Dubai - a city and emirate in the United Arab Emirates. By participating, the researchers will be able to share their unique point of view and innovative ideas on strengthening health systems and engage in dialogue with a diverse HSR community.
Gumi Abdallah's poster, bearing the title, "Increasing ANC Utilization: A Qualitative Realistic Evaluation on the Role of Health Facility Quality Improvement in Southern Districts of Tanzania" is lined for presentation at the 5-day symposium (November 8-12, 2020). He has also been granted two years Speaker Award which entitles him with the Health System Global membership for two years and a complimentary registration to the HSR forums. #