FORUM: Ifakara shines at national non-communicable diseases conference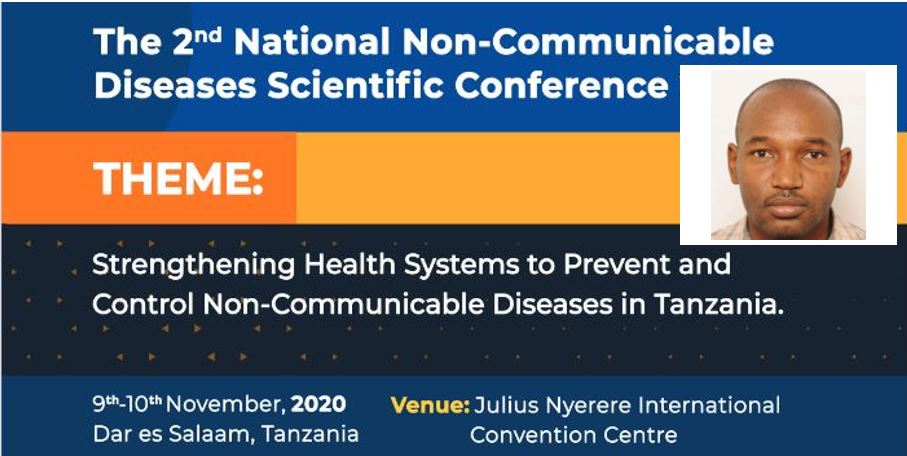 Ifakara Health Institute researcher in Health Economics, Kassimu Tani (inset), was pronounced among scientists who submitted best posters at the 2nd National Non-Communicable Disease (NCD) conference held in Dar es Salaam from November 9-10 2020.
"I am very happy to inform you that we had a successful…conference... during the winding up of the sessions, our colleague, Mr. Kassimu Tani, was announced to be one of the scientists with the best posters," reports Dr. Sally Mtenga, Head of the Health Systems, Impact Evaluation and Policy department at Ifakara.
According to Dr. Mtenga, Tani's poster display topic was: "Assessing governance of social health protection strategies and policies on non-communicable diseases in Tanzania".
Ifakara Chief Executive Director, Dr. Honorati Masanja also attended and participated in one of the sub-plenary sessions of the conference whose theme was: Strengthening health systems to prevent and control NCDs in Tanzania.
"As an institute, we hope to re-organize our efforts and ensure that we form a strong interdisciplinary team of researchers embarking on NCDs in the good spirit of contributing to our country's NCD's strategic plan. We plan to widen opportunities for collaboration, funding, research, and knowledge translation," Dr. Mtenga noted. #