SYMPOSIUM: Ifakara, Korean foundation host joint innovation workshop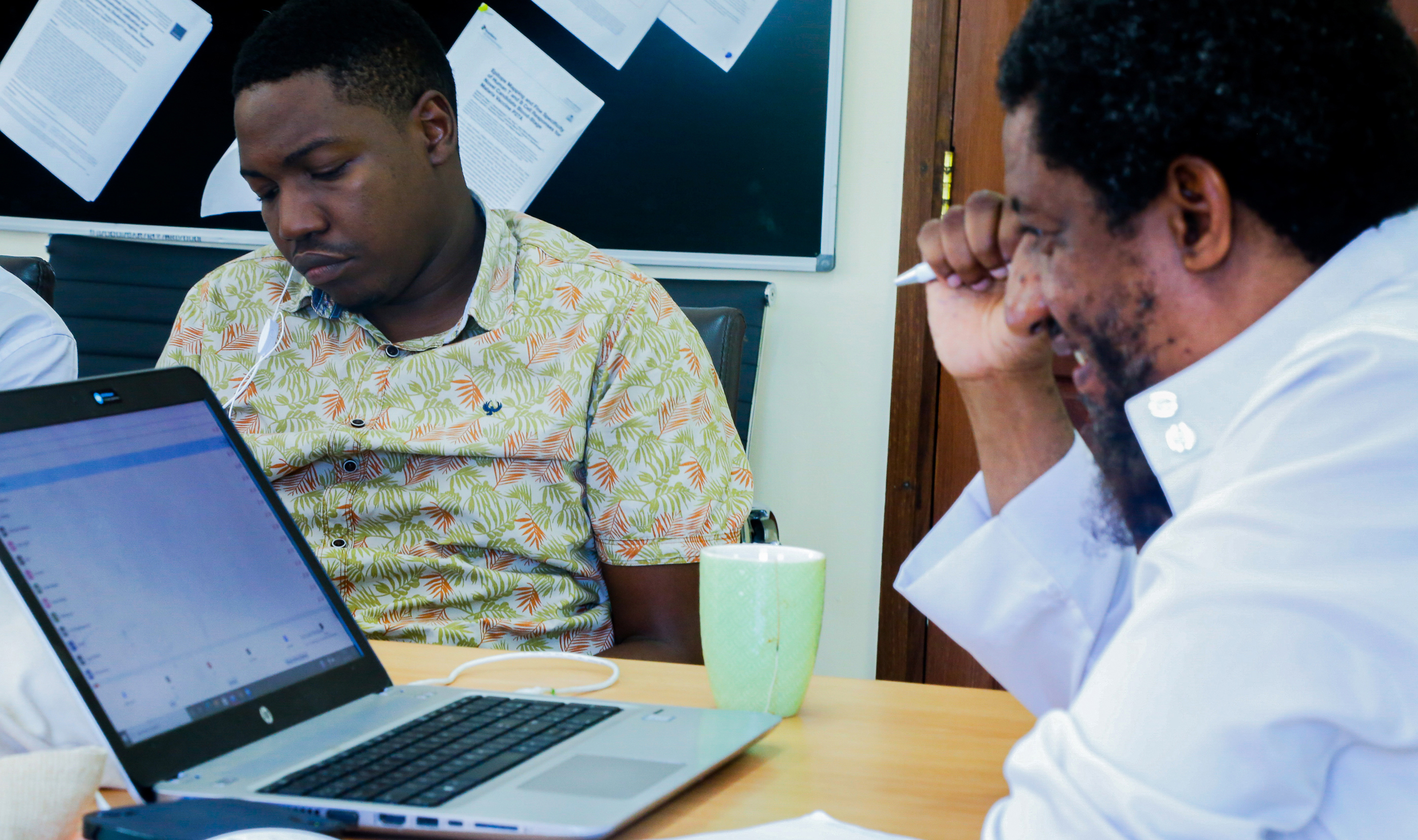 Ifakara Health Institute and the Korea Innovation Foundation host an innovation workshop from November 24-25, 2020 whose discussions focus on sustainable innovation approaches. The Korea Innovation Foundation is a professional technology commercialization institution that creates jobs through the Korea's National Science and Technology Research & Development.
Ifakara seasoned researcher, Dr. Salim Abdulla, from the Clinical Trials research group based in Bagamoyo presided over the workshop for the Tanzania group. The event is mainly held virtually with a few participants joining in small groups at Ifakara conference rooms at the Mikocheni Office in Dar es Salaam, Bagamoyo and Ifakara branches.
Dr. Salim informed that Ifakara researchers interested in issues of innovation attending would discuss potential areas and projects that can be developed covering the full value chain of innovation. Presenters to the workshop include Ifakara Innovation Hub manager Masoud Mnonji, whose presentation focuses on the Ifakara innovation space.
The workshop is structured in two sessions each day. In the first, Ifakara participants join discussions at the Korea Innovation Foundation, which due to the pandemic situation there, deliberations mainly focused on "COVID and sustainable innovation approaches." And in the second, Tanzania participants join Ifakara specific sessions that give information and then brainstorm for concrete suggestions of activities and approach to spearhead innovation in the Institute.
The timings for the sessions are: on November 24 from 8:30 am to 12:30 pm and on November the 25th from 8:30 to 16:30 pm, 2020. According to the workshop coordinator in Tanzania, Senior Administrative Officer for the Dar es Salaam Ifakara Office, Adeline Herman, participation shall mainly be over the Zoom video conferencing platform and links to the workshop sessions will be shared to registered Ifakara staff via their emails. #