CAMPAIGN: Ifakara researcher in national vaccination campaign team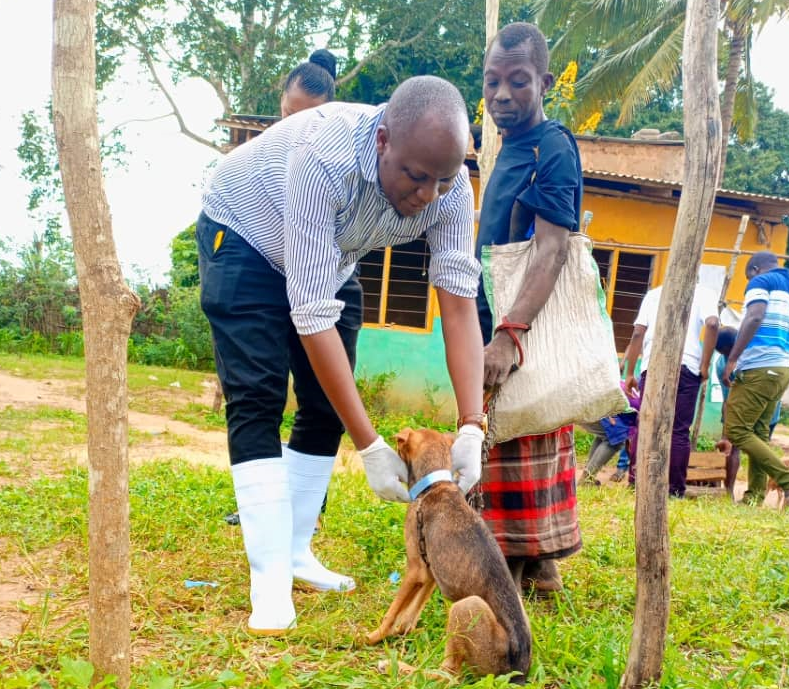 Ifakara Health Institute and seven other partners launched the national rabies vaccination campaign in Kisarawe this week. For Kisarawe district, the campaign is scheduled to last five days – from May 5 to 9 this year. After Kisarawe, the campaign will be taken to other districts in Tanzania in the coming months.
Africa One Health University Network (AFROHUN) – an organization training the next generation workforce that will face outbreaks of epidemics, pandemics and complex health challenges globally – leads the initiative.
Seasoned rabies researcher, Dr. Maganga Sambo, is representing the Ifakara team in the campaign, which has been assigned to lead the data collection work package and conducting a post-vaccination evaluation survey afterwards.
Apart from Ifakara and AFROHUN, other partners making the campaign possible include: the Food and Agriculture Organization (FAO); World Health Organization (WHO), Ministry of Livestock and Fisheries, Ministry of Health, Community Development, Gender, Elderly and Children; Muhimbili University of Health and Allied Sciences; and Sokoine University of Agriculture.
At Kisarawe, the campaign was grace by the District Commissioner, Jokate Mwegelo. She thanked the partners in the fight against rabies, including Ifakara health institute, urging local leaders in the district to support the campaign.
In Tanzania, approximately 1,500 people die of rabies – one of the six prioritized zoonotic diseases in Tanzania. #